2014 Château de Brézé Saumur Blanc, 'Clos du Midi'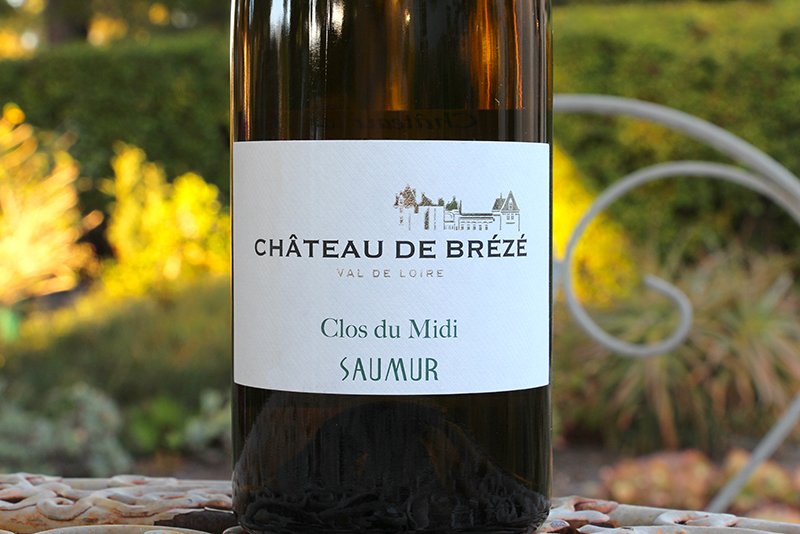 Special 4-Pack Price: $69 ($17.25/btl)
If brisk, mineral white wine is your calling, this wine needs to be stocked, chilled and ready when you come home. Nearly impossible to top in price, complexity and overall delivery, the Clos du Midi is one of our top selling wines, poured by the glass at about 40 of the best restaurants in California, including many of L.A's top spots from AOC to Son of a Gun to Otium. My sincere advice is to get in on this one now before all you can do is recount the day that you could've bought it for the price of a couple of lobster tacos- which, by the way, would be just the thing to wash down with this lively white.
The Clos du Midi comes from the epic hill of Brézé in the Loire Valley. Once celebrated, then forgotten, Brézé is finally returning to prominence as one of the Loire's greatest sites, thanks in no small part to its rediscovery by ambitious, talented winemakers like Arnaud Lambert, who crafted this beauty. Brézé's best vineyards sit atop a relatively young limestone formation, known as tuffeau, whose white and yellow stones are the source of its magic. One of the most geologically and climactically heterogeneous hills in the Loire Valley, Brézé's variation of clay and sand topsoils, along its 360-degree range of exposures has made its racy, complex, and pulsating wines a brilliant new discovery for the wine world.
Raised both in stainless steel tanks and old oak barrels, its aromas range from wild honey and dried fruits to floral herbal teas and sweet lemon and lime. Although this wine confidently possesses the robust and racy charms of Chenin Blanc, it brash freshness recalls a young Sancerre and its gentle fullness a left-bank Chablis 1er cru such as Fôrét. After more than a half decade working with vineyards on Brézé, Arnaud Lambert has found the music that makes these wines dance elegantly on their taut, acidic tight wires. This wine is a rare treat and an even rarer bargain.