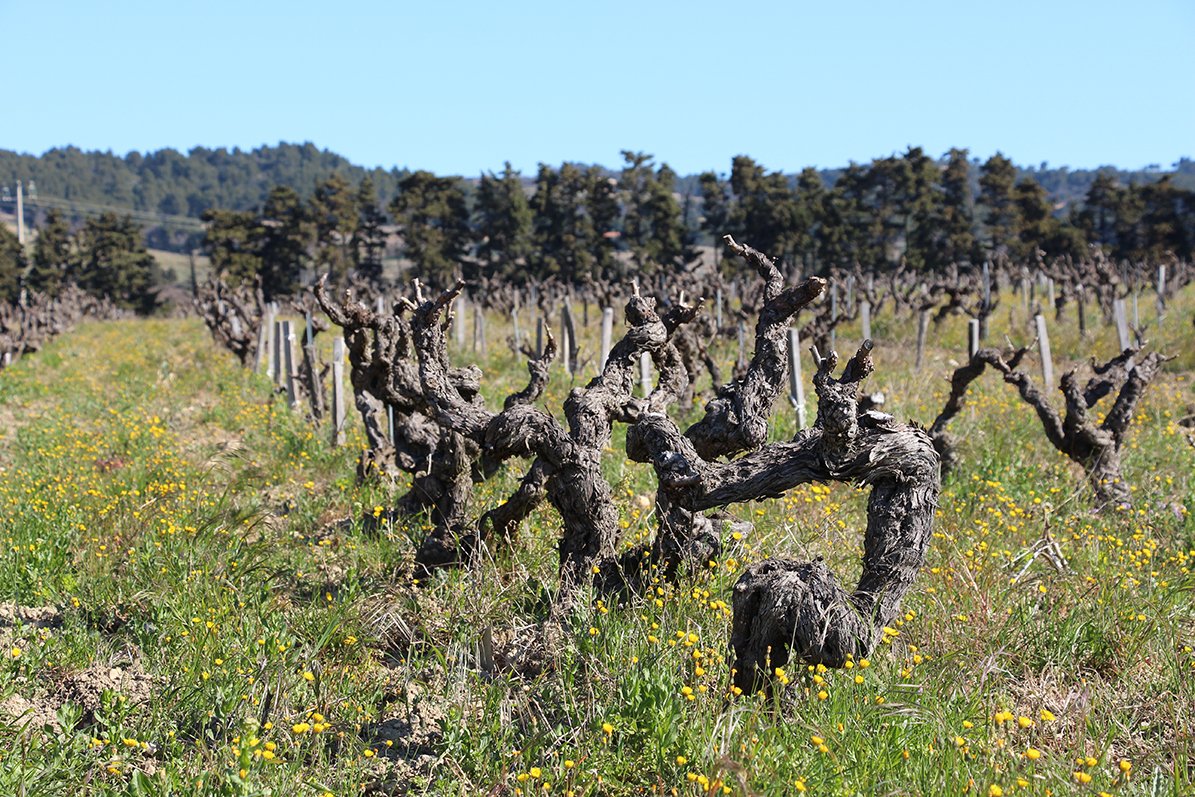 The Story
André Berthet-Rayne and his wife Marina have become one of our favorite producers in France to visit. André is a little shy and guarded at first, but when you get to know him, the Provençal blood that runs through his veins starts to show. Before long, he is laughing, joking and most of all, making sure that you are enjoying yourself. He's incredibly hospitable and I always look forward to visiting with him.
André Berthet-Rayne has been a believer and practitioner of organic farming for well over a decade. He says it was not for marketing reasons but rather a return to commonsense. He's also experimented with biodynamic treatments with great results.  He hasn't converted his vineyards entirely to biodynamics or organics because he has reservations about any dogmatic approach. He is committed to his wines first and ideology second.
Lay of the Land
The village of Cairanne represents some of the most fresh and energetic wines in the southern Rhone Valley of France. It's in the path of the famous wind from the north, the "Mistral." The vineyards are exposed to the west and completely open to these cold, dry winds. As Cairanne is one of the more northern appellations within the Southern Rhone, it feels the effects of the cool Mistral more than most of its southerly neighbors. Therefore, it is easier to find Grenache with higher-toned, fresh fruit characters rather than dried fruit notes that you find in neighboring vineyard areas, like Rasteau or Vinsobres.
Like other appellations in the south, Cairanne is filled with quartzite rocks. Here they are called "caillouteux" because they are smaller rather than the notorious larger "galets" that you find in Châteauneuf-du-Pape. Along with these rocks, there is limestone rich clay and sand which seem to contribute to the aromas of flowers and fresh fruits.