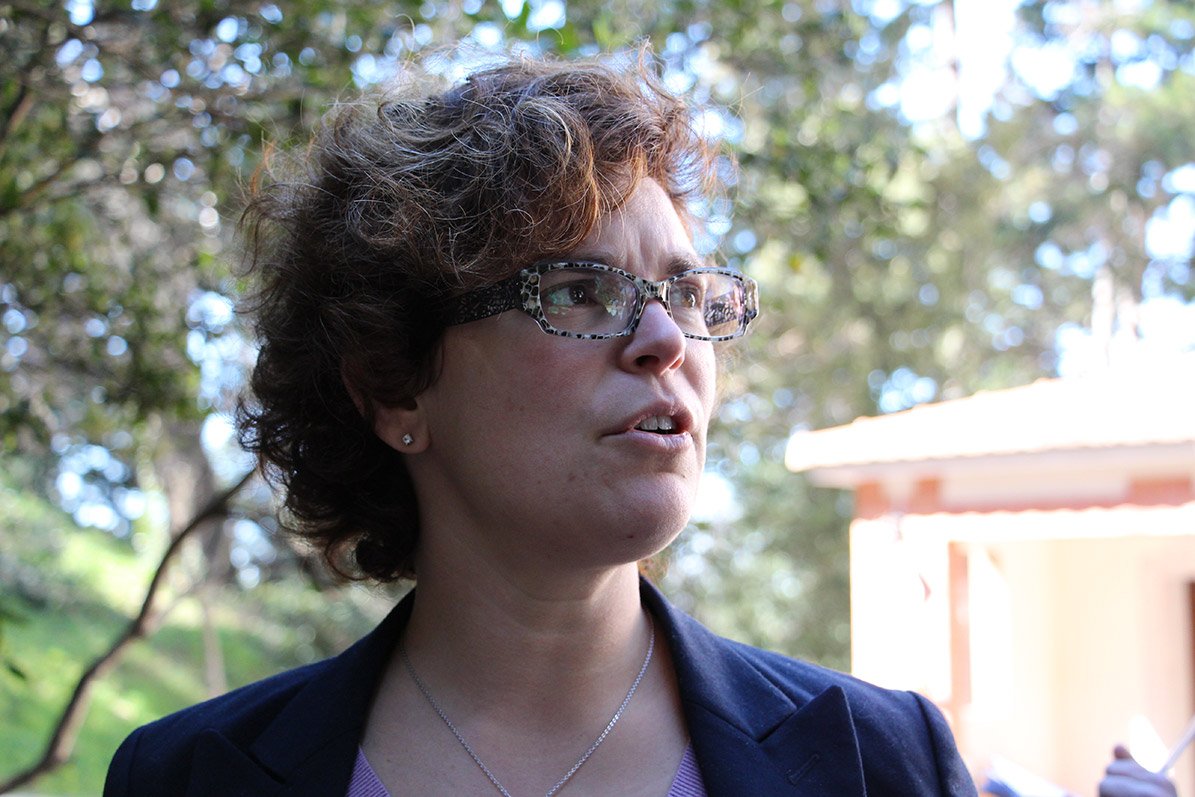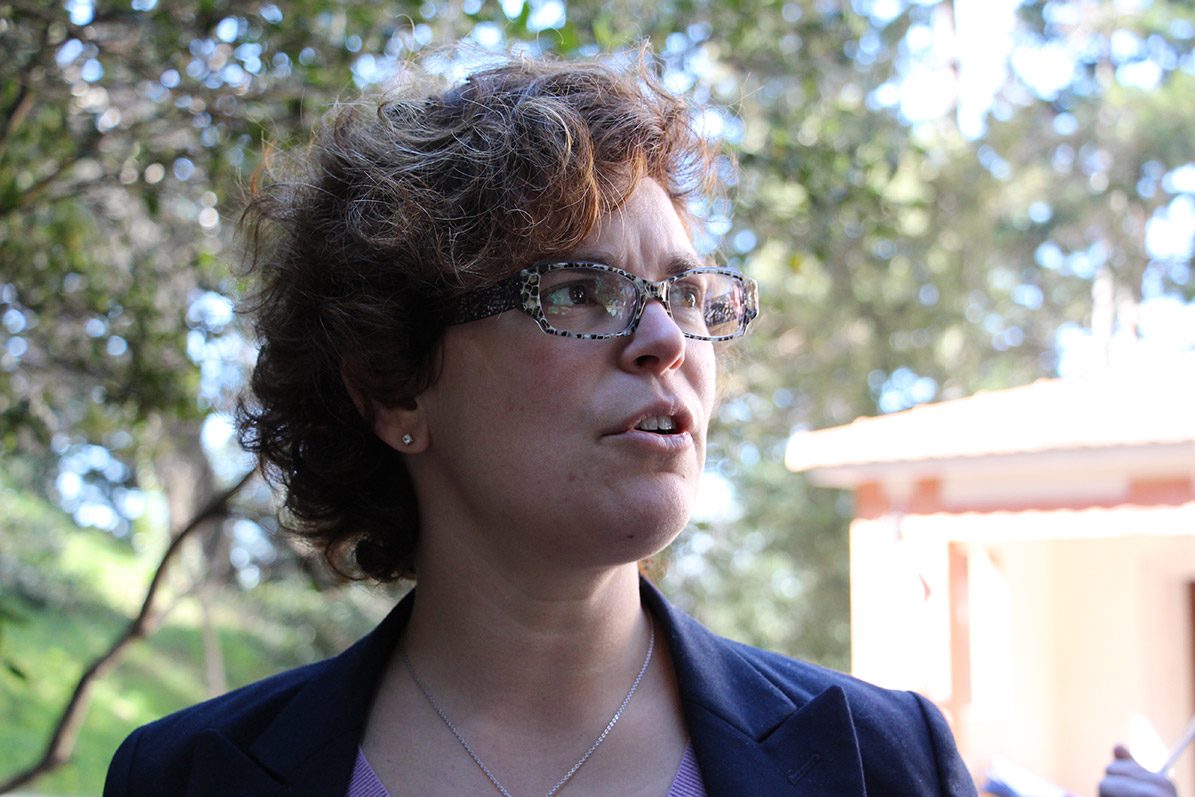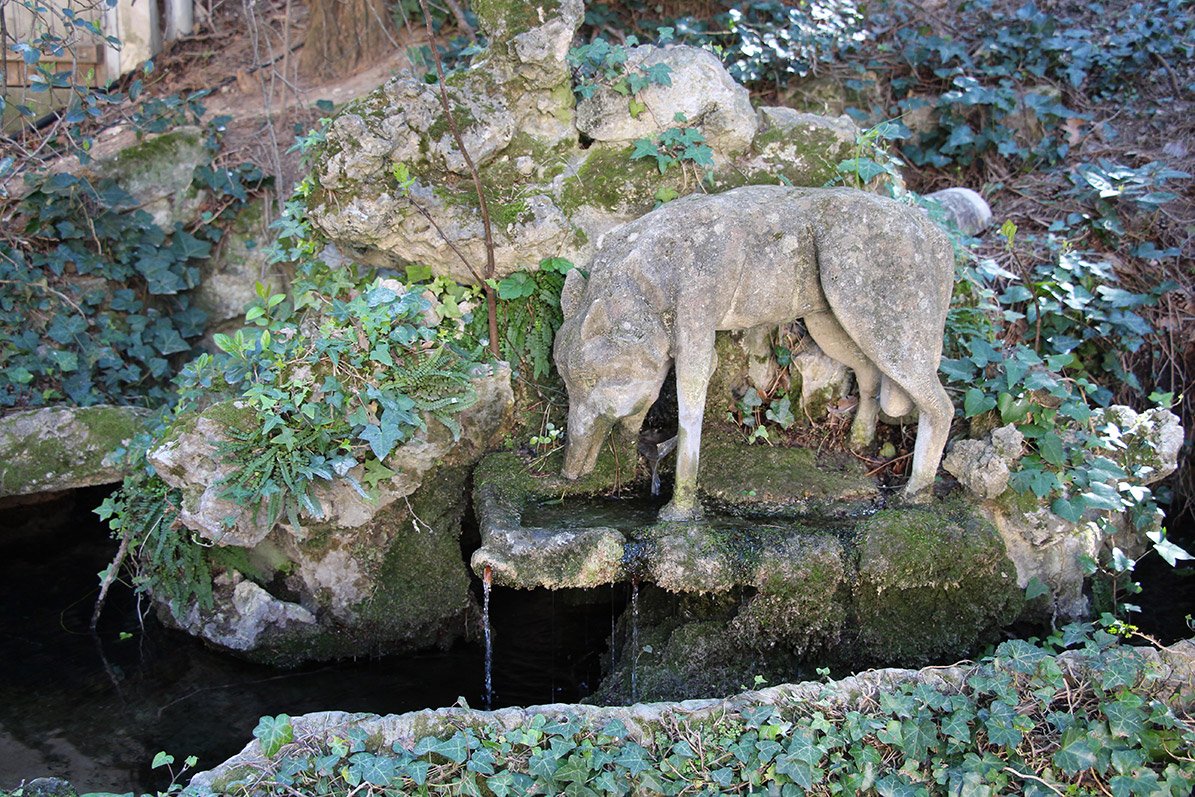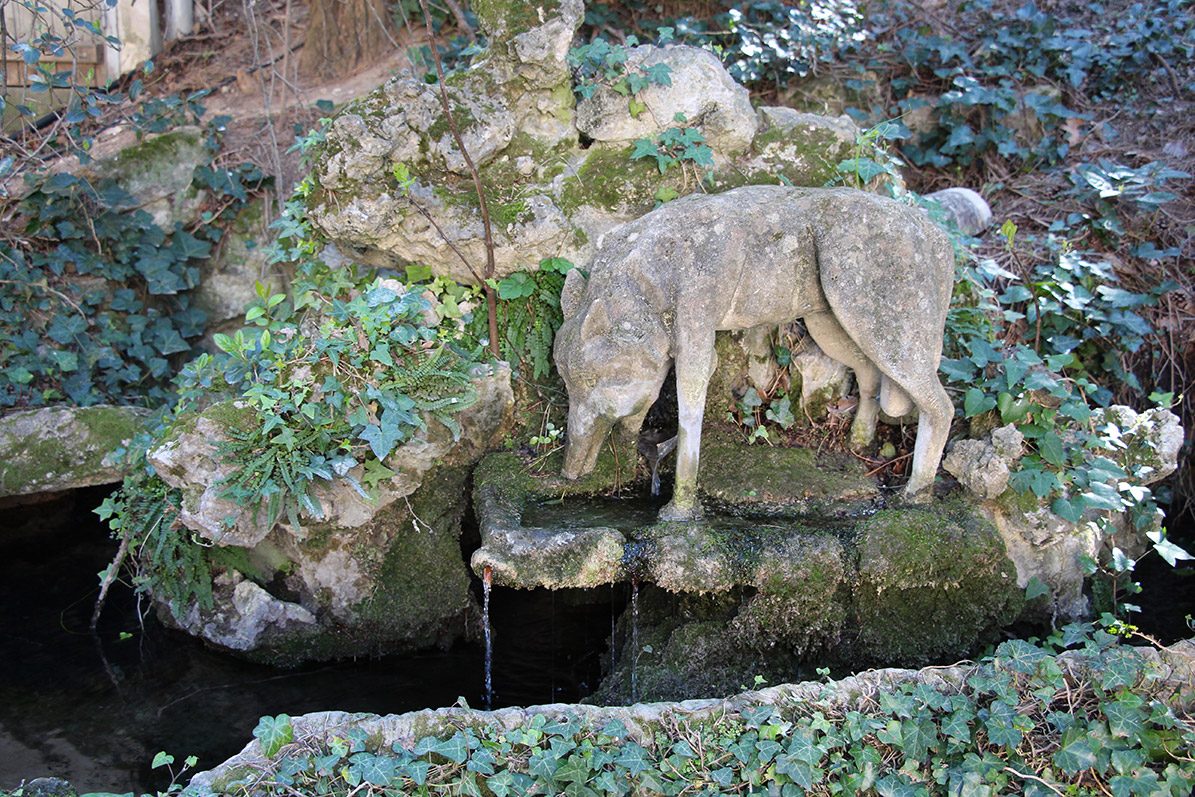 The Story
Elegance is not the current incarnation of mainstream Châteauneuf-du-Pape. However, there are those who have bet it all on elegance and finesse, like Anne-Charlotte Mélia Bachas has. Font du Loup (Fountain of the Wolf) is located on the north side of the famous plateau, La Crau. Normally, one would associate La Crau with wines of power and elegance. On her side the vineyards are almost purely sand, which has elegance written in the terroir, given the sandy soils and the cooler north face.
After her father left for Morocco to start a new venture, she eventually came to control the reigns and these days, she is exploring more natural ways of viticulture as well as a complete renovation of the cellar. The future looks bright, especially given her desire to exploit her ancient vines (many are well beyond 100 years old) by making their Ave Maria one of the early legends to usher in the age of elegance.
Lay of the Land
The vineyards for Font du Loup are located on the north side of the Châteauneuf-du-Pape, the south of France's most important wine producing commune. The two lieux-dits, "La Font du Loup" and "La Crau" are in the commune of Courthézon. La Crau, however, most notably from Vieux Télégraph and Henri Bonneau, is one of the two famous plateaux (the other, Mont Redon) in Châteauneuf-du-Pape, and is marked by the famous galets roulés, round quartzite stones that sit above a limestone and loam base. La Crau is divided between two communes, Courthézon and Bedarrides, but all of Anne-Charlotte's vines are in the northern section that is part of Courthézon. The Font du Loup area is altogether different in soil, given that it is nearly pure sand, which lends itself to a wine of high spirit and elegance, like those of this estate. It is also a north face and one of the highest altitudes within Châteauneuf-du-Pape, both contributing to it being one of the coolest climates in the appellation.
One cannot speak of the terroir of Châteauneuf-du-Pape without mentioning the ever-present Mistral winds; winds that can reach speeds of more than 100 miles per hour. The mistral serves many purposes, like keeping the vineyards cleaned from mold caused by humidity or rain. The second, and very significant effect, is that it puts the vines through the gauntlet concerning a 'natural yield management,' much to the dismay of the vigneron. Châteauneuf-du-Pape is truly one of the greatest terroirs in the world of wine and certainly one of France's greatest.