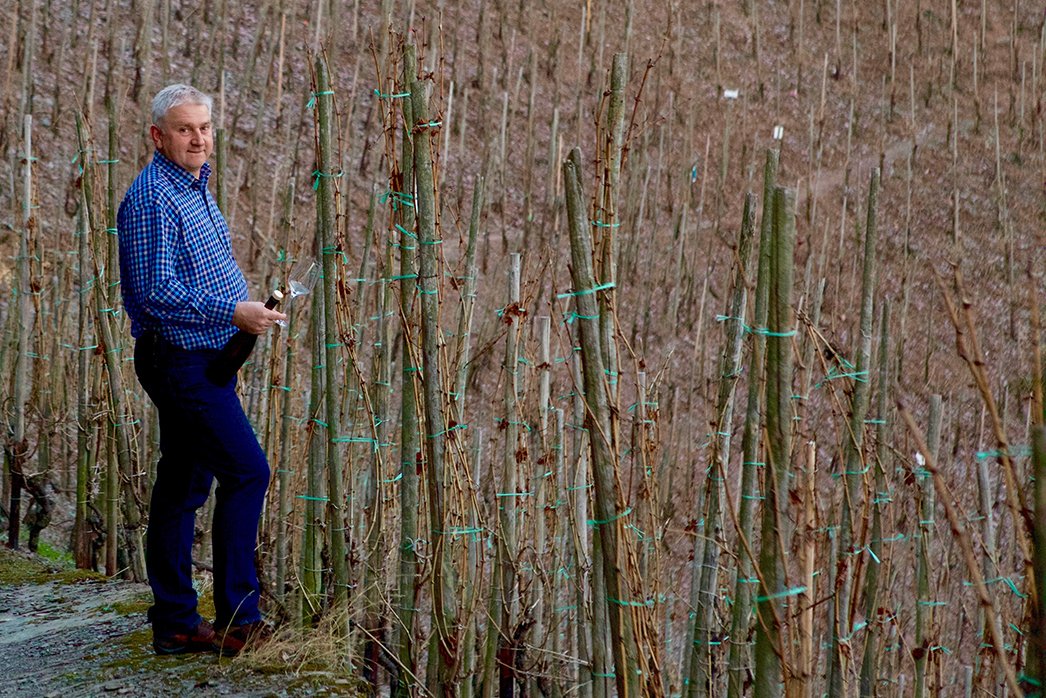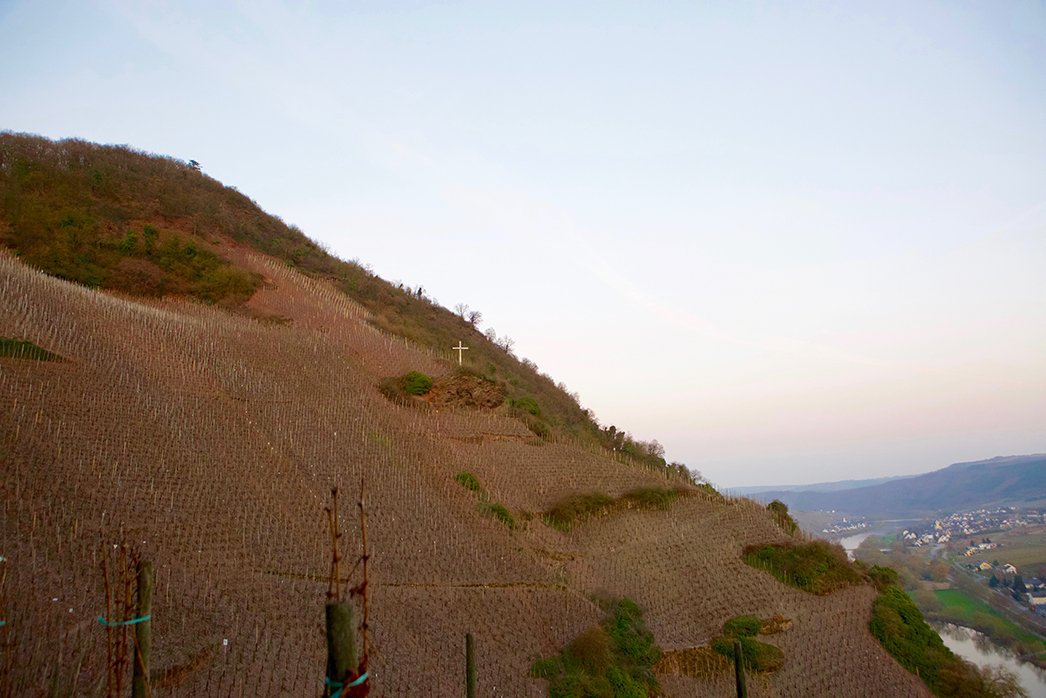 The Story
Ingo Simon is frequently in other wine regions to produce sparkling wine, flying as far as Georgia (Ukraine) to manage the production of a red wine project. He is a real character, who can be funny as hell with his wry wit, but when it comes to his winemaking craft, he's got it together. He is the driving force behind this small family venture located in the tiny and somewhat unknown town of Losnich—bordering to the east the more famous villages of Erden and Urzig—which produces Rieslings from steep hillside vineyards located in the Middle Mosel across the river from the famous vineyards where he gets his fruit: Urziger Wurtzgarten (Spice Garden) and Erdener Treppchen (Stairway to Erden).
Aside from not being an ordinary guy in these parts, neither are his wines; he specializes in Sekt wine—sparkling wine made from Riesling. One of the fun facts about his sparkling Rieslings is that its dosage, or the amount of sugar added to sparkling wines (which usually comes from regular old sugar), comes from high-sugar Auslese grapes, grown in his two famous vineyards across the river.
Lay of the Land
This section of the Mosel is famous for its greatest Grosses Gewachs (Grand Cru) vineyards, Urziger Wurtzgarten and Erdener Treppchen. The vineyards are breathtakingly steep—especially the Wurtzgarten—and can quickly trigger vertigo for anyone afraid of heights.
The river, just a couple hundred feet down, reflects just enough sun for the grapes to ripen to the right levels in this famously cold region. This keeping of the temperature from getting too cold in the harshest times of year is one of the magical gifts that the Mosel gives to all its nearby vineyards.