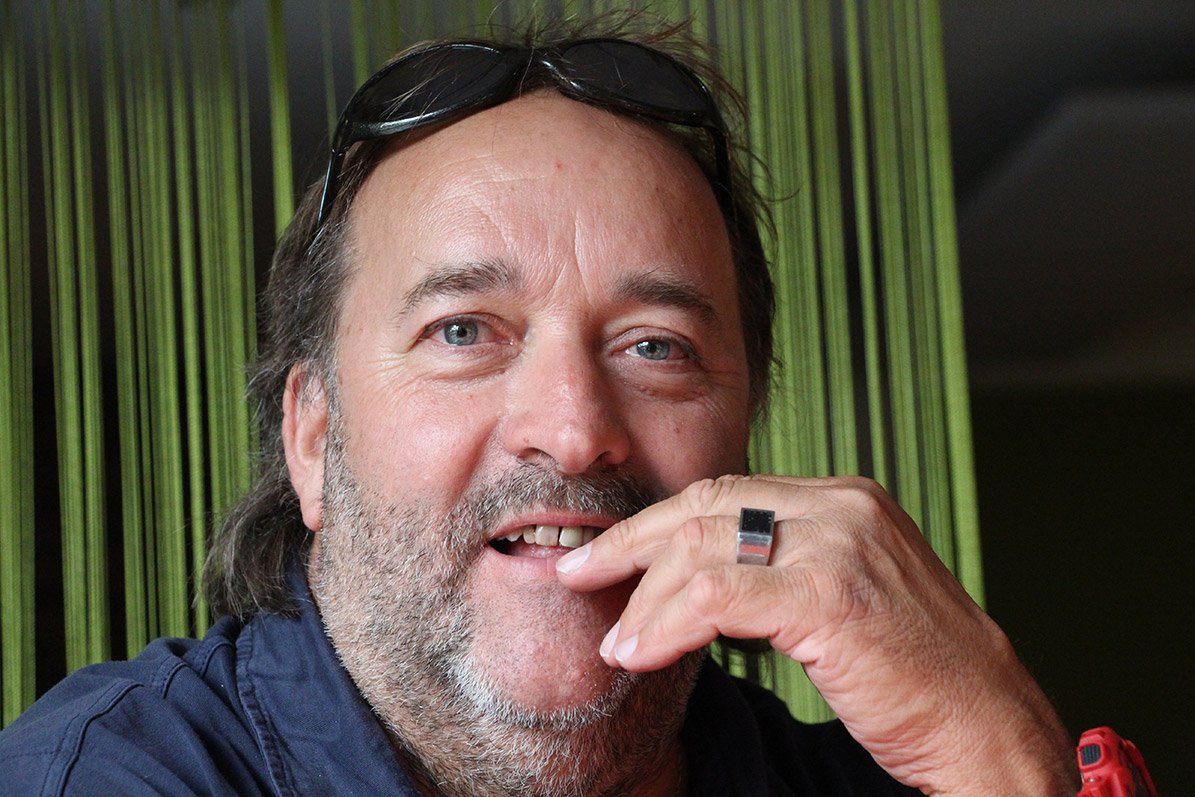 L'Histoire
Jean-Claude may give the impression that he's ready at any moment for the next Nascar race or to take his jet ski out on the Lac D'Annecy and knock back a case of beer, or two. That may not all be true (likely is), but I can assure you that this guy is one of the most serious winemakers in the Savoie. His young white wines grown on nearly pure limestone, crackle with electricity and force. The entire range of nearly a dozen wines are all a star in their own way. Once he drags you down into his tiny ancient tasting dungeon and starts pulling corks on old Apremont, you would be convinced that the assumption that these wines don't age so well is a farce. More like best friends than father and son, Jean-Claude and Nicolas, an aspiring rock and roll musician, are a fun team to be around, each feeding off of each others' sense of humor as they wow you with bottle after bottle, and joke after joke. Jean-Claude is a superstar, and he fits our predilection for intensely focussed wines from beautifully run organic vineyards.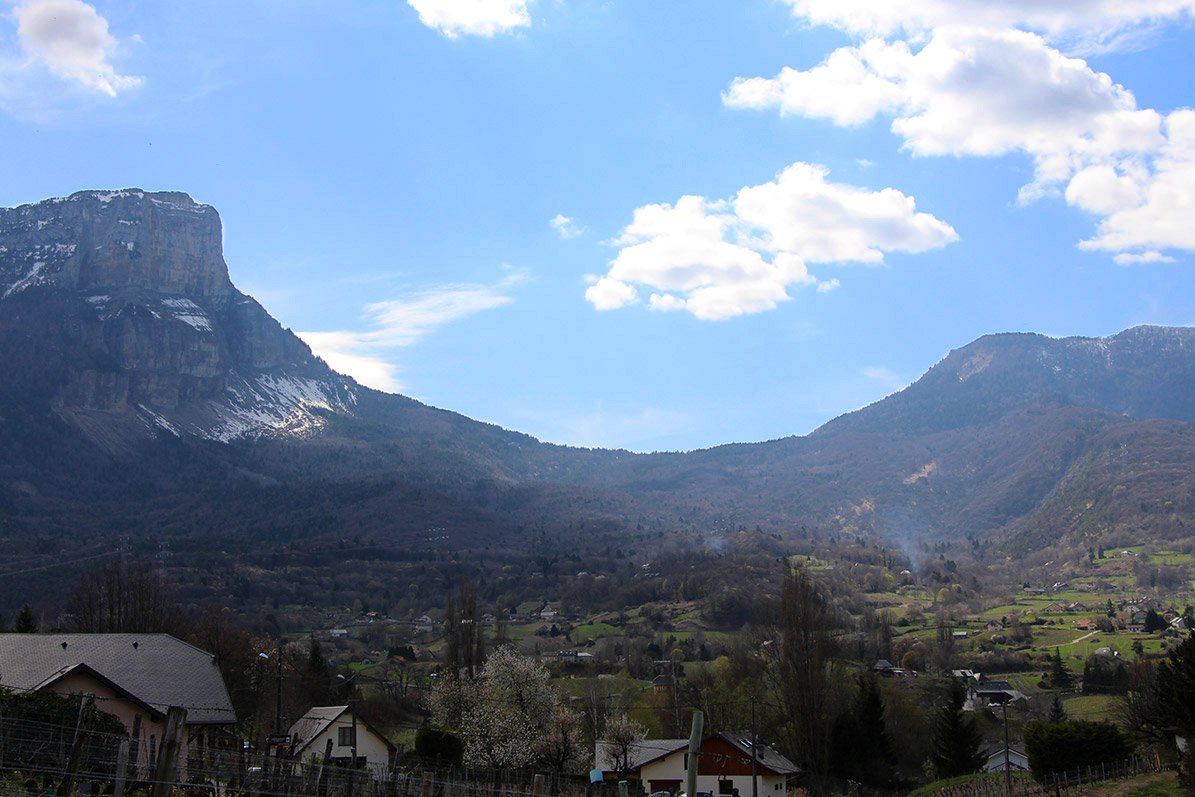 Lay Of The Land
Driving into the region of Savoie is a breathtaking experience with the majestic view of the Alpine mountain ranges. The soil type today in the commune of Apremont, where Masson's vineyards are located at a high altitude on a large bed of limestone with large stones scattered all over the hillsides by the collapse of Mount Granier in 1248. In this photo, the gap between the two hills was once this mountain. It is hard to imagine what it would be like to see that firsthand and live to tell the story.
Jean Masson's nine hectares of vines are primarily planted to Jacquère, a white grape variety that yields wine with a crisp, focussed and mineral nature. His secondary grape is Altesse, a fun and easy drinking white wine that lacks the complexity of Jacquère. Because the region is amongst the Rhône-Alpes, the climate is quite variable with hot and humid summers and cold, harsh winters. The beauty and abundance of lush green forests is unmatched in the rest of France.