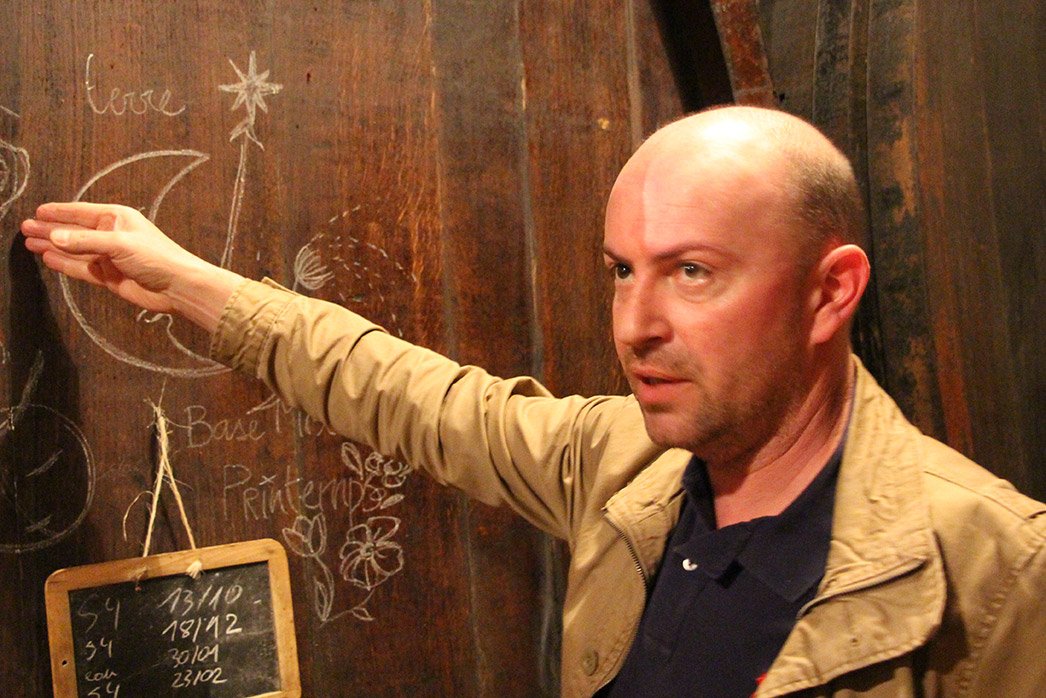 L'Histoire
The idea at Domaine Josmeyer is simple, "bring balance of sky to earth to plant to man".  These people are simply mad about biodynamics and it is impossible not become a believer after a single lunch with their vineyard manager, Christophe Ehrhart. Focus on biodynamic viticulture is of the utmost importance for the domaine's 28 hectares and all of the biodynamic preparations and composts are prepared at the domaine by Christophe and Isabelle Meyer, the vigneron. The wines are carefully treated and harvested by hand specific to the biodynamic calendar. Art, being such an invaluable part of the family domaine, is even incorporated on the large barrels in the cellar, all courtesy of Isabelle. Images like the moon, the sun, flowers, and animals are scribbled on the front of each massive, ancient barrel, telling the story of when and how the grapes were harvested that year. In fact, very little is done in the cellar. The idea is to bring grapes to bottle with no additions of yeasts, sugar or enzymes. And, the results? Sharp, clear, fresh, pure and filled with Tinkerbell's magical fairy dust. They are wines made in the fashion similar to that of a sushi chef -when you have a perfect product, do as little as possible.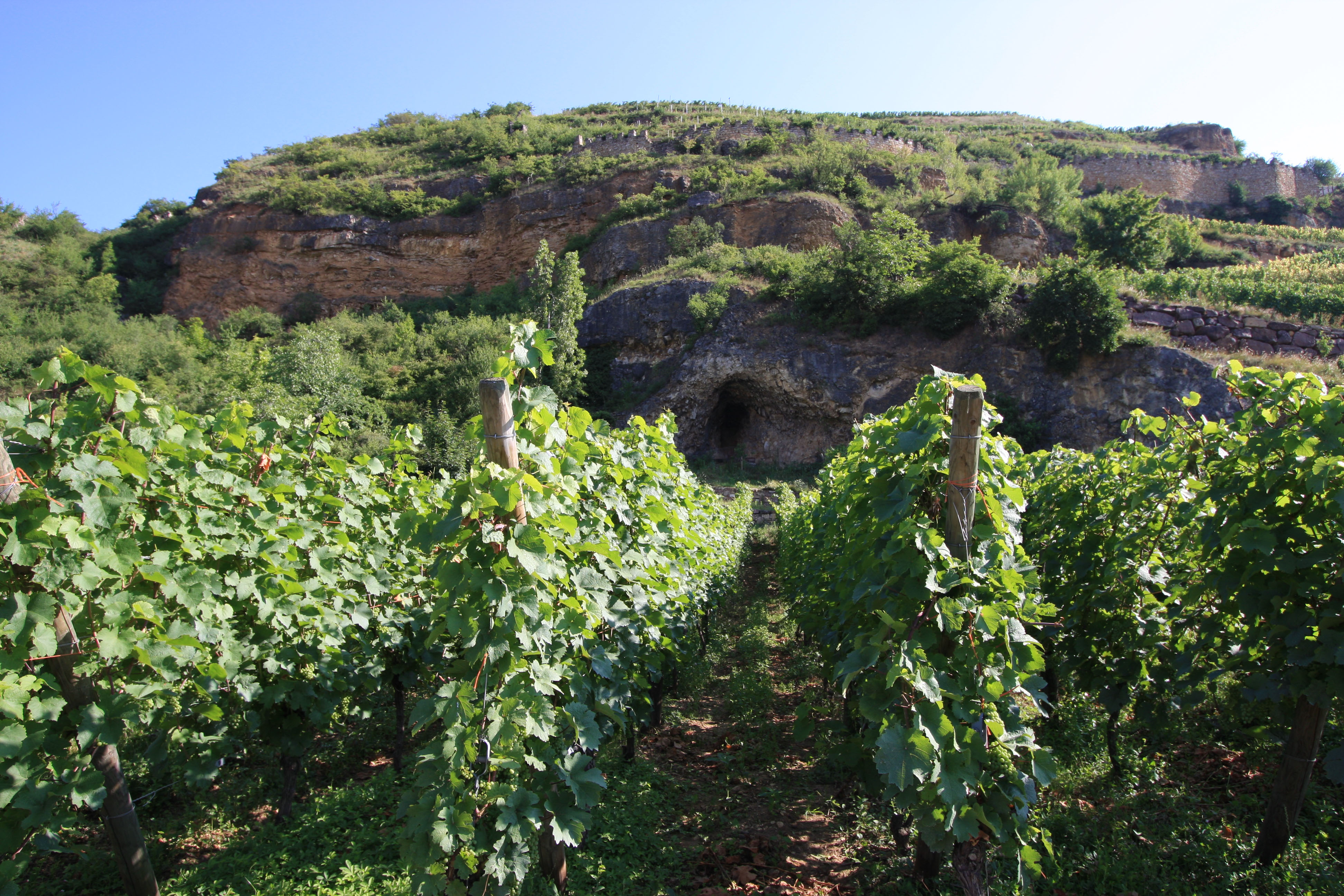 Lay Of The Land
Formerly under German reign, the distinctive Alsatian culture still demonstrates this heritage through architecture, food & wine and dialect. For example, like Germany, Alsace is the only AOP in France to produce a majority of varietally labeled wines. Most notably, are the four noble varietals: Riesling, Pinot Gris, Muscat and Gewurztraminer. Alsace has the greatest diversity of microclimates in France. The Vosges Mountains run north south and shelter Alsace from rain and maritime influence, known as the "rain shadow effect". Making it the driest region in France.
In the Munster Valley, where Domaine Josmeyer is located, marl and limestone soils dominate the hillsides, home to Grand Cru "Hengst" which produces a richer style of wine. Granite dominates the valley floor where one can find the finely structured and lively Grand Cru, "Brand".