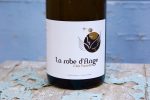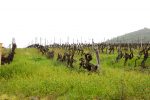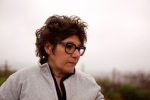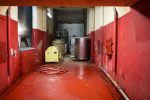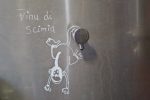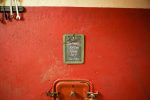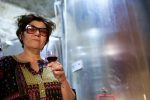 Clos Fornelli - 2017 La Robe d'Ange Blanc
Size: 750ml
Availability:
Out of stock
Type of Wine: White
Style: Medium Body, Elegant and Aromatic
What a versatile grape Vermentinu is! It's a truly talented transmitter of terroir and if you have a good one, well lucky you. It's no surprise that much of this grape made in the world could be mistaken for a wine grown in Muscadet, Liguria, or an Albariño from Galicia, Spain. A lot of that has to do with its affinity to produce wonderfully salty, minerally and elegant wines on acidic soils. Even here with her fantastic soils and cool climate (at least for Corsica), Josée's rendition of this terribly underrated grape is Corsican through and through; it's the charm that makes it obvious.
This wine comes from a vineyard parcel that was planted in the late 1990s and spent its infantile time in a combination of 600-liter old demi-muid barrels and cement eggs for six months. (There's so much to say about the egg theory, and you can read a little about it in an article I wrote here.) There is not even a hint of wood nuance in the wine, but you can feel it in the shape; it's got all the good qualities of Vermentinu and good freshness, but a little more soft edge to its angles, likely thanks to the proportion spent in barrel. There's no skin contact here either, but the wine carries a lot of unexpected textures associated with this pre-fermentation practice; these grapes simply have a lot to give and are deeply complex and rich in phenolic breadth. As mentioned in their profile, the soil here is decomposed slate with river stones and clay, which has the makings of a more substantial white from this varietal than a wine typically grown on the granite toward the south and west of the island.