Domaine du Colombier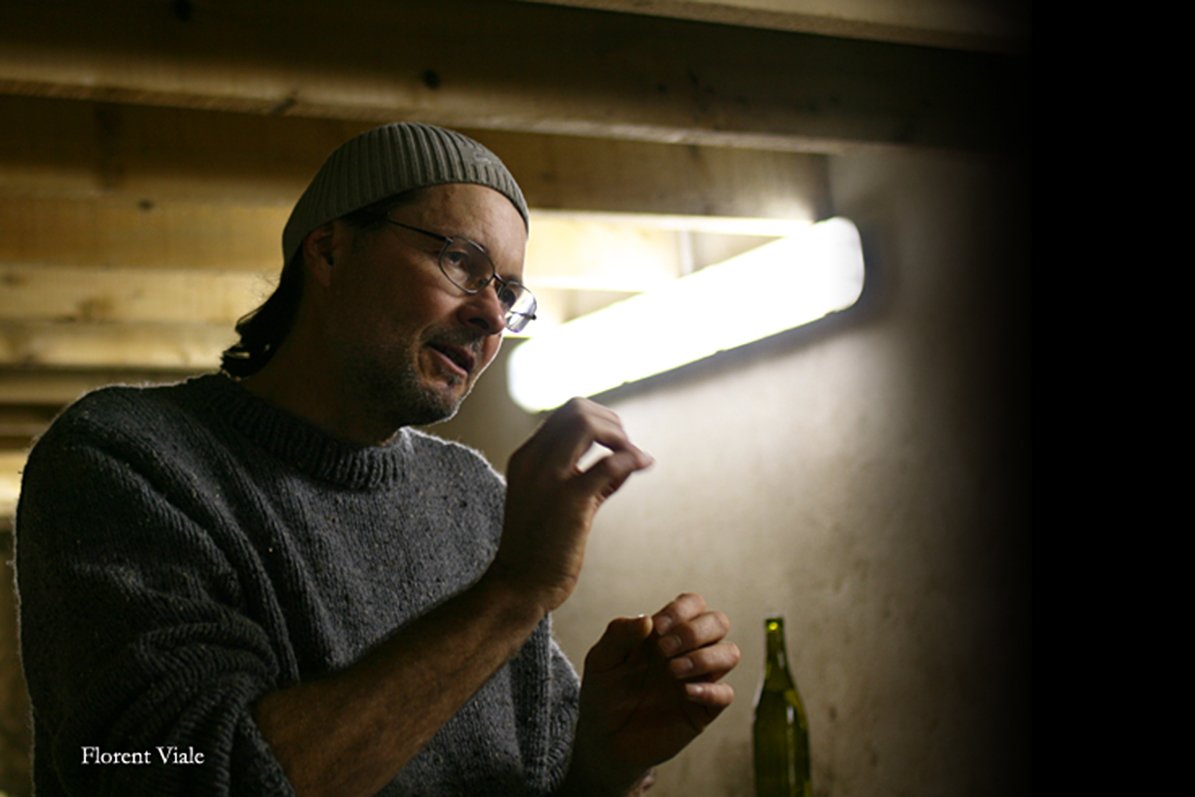 L'Histoire
Years ago, Florent and his brother made the decision to split the responsibilities of their family farm between the two of them. Florent ended in charge of the wine and his younger brother took the apricots. While Florent's job seems to be a little more complex than apricot growing, he doesn't seem to hold his task in any greater importance than that of his brother. He says that in the end, they work together and share the workload equally.
Whenever we visit Florent Viale we somehow end up talking about bicycling, volleyball or reminiscing on his early years of parading through the jungles of South America while tripping on some type of mushroom or peyote. Like many Frenchmen that I know, he is a man of the world in spirit and longs for travel, adventure and contact with the outside world. The first time we met, I was a bit surprised as he's just a couple of inches shy of seven feet tall. Physically he is lean and strong, but his personality is jovial, unpretentious and, most of all, generous. He is a gentle giant, and that is the very best way to describe his wines as well.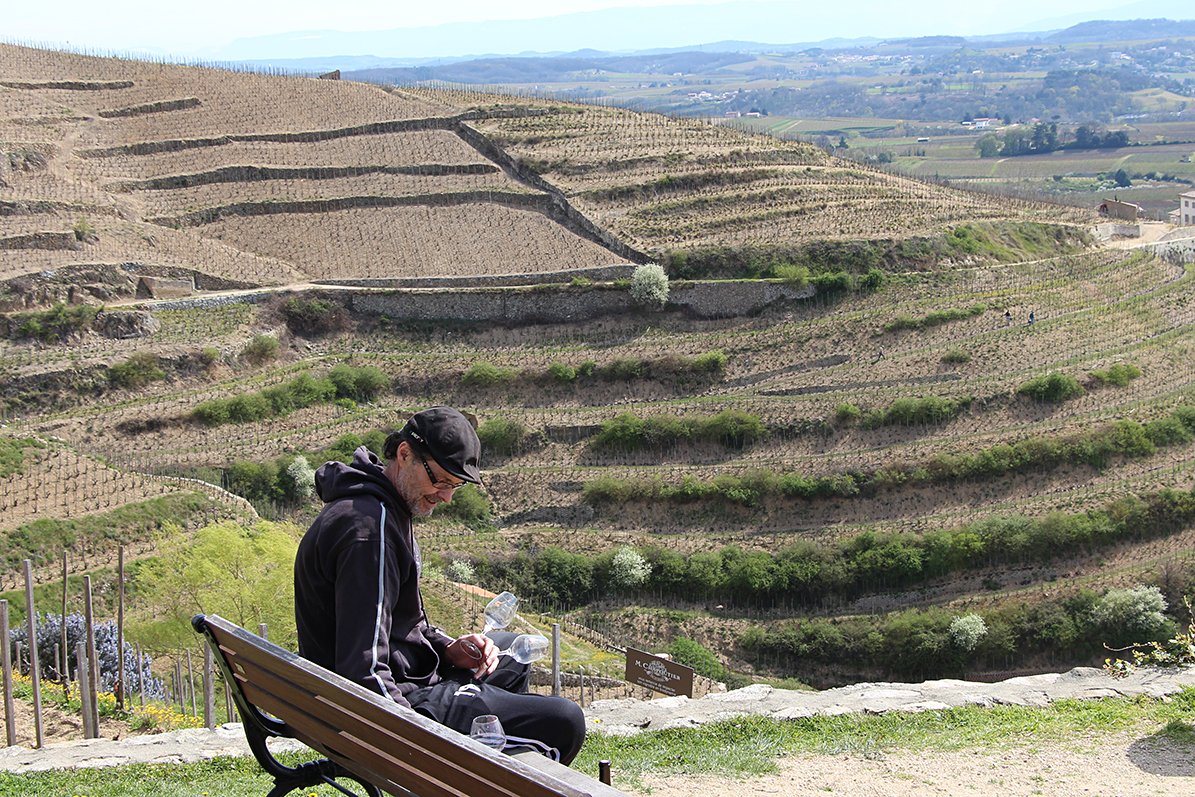 Lay Of The Land
It's impossible to comment on the appellation of Crozes-Hermitage without acknowledging the big gorilla in the middle of it. That gorilla is the famous hill of Hermitage. The hill of Hermitage is one of the most recognizable terroirs in the world. It's a south-facing amphitheater that is split into two distinguished sections. On the western side, there is a gnarly, chunky granite outcropping that is hundreds of millions of years old. On the eastern side, there is a smooth layer-cake of glacier and river deposits on top of a much older formation of limestone. Hermitage produces some of France's most powerful and long-lived wines.
The Crozes-Hermitage appellation is seemingly more complicated and diverse than its "big brother" Hermitage. It is more than ten times its size and cut up into 11 communes. To the north, you find terraced hills of granite and gneiss, with river deposits at the bottom of the slopes. To the east of Hermitage are hills of glacial deposits and to the south plains of alluvial deposits, set by the Rhône river and the formerly massive Isère river.