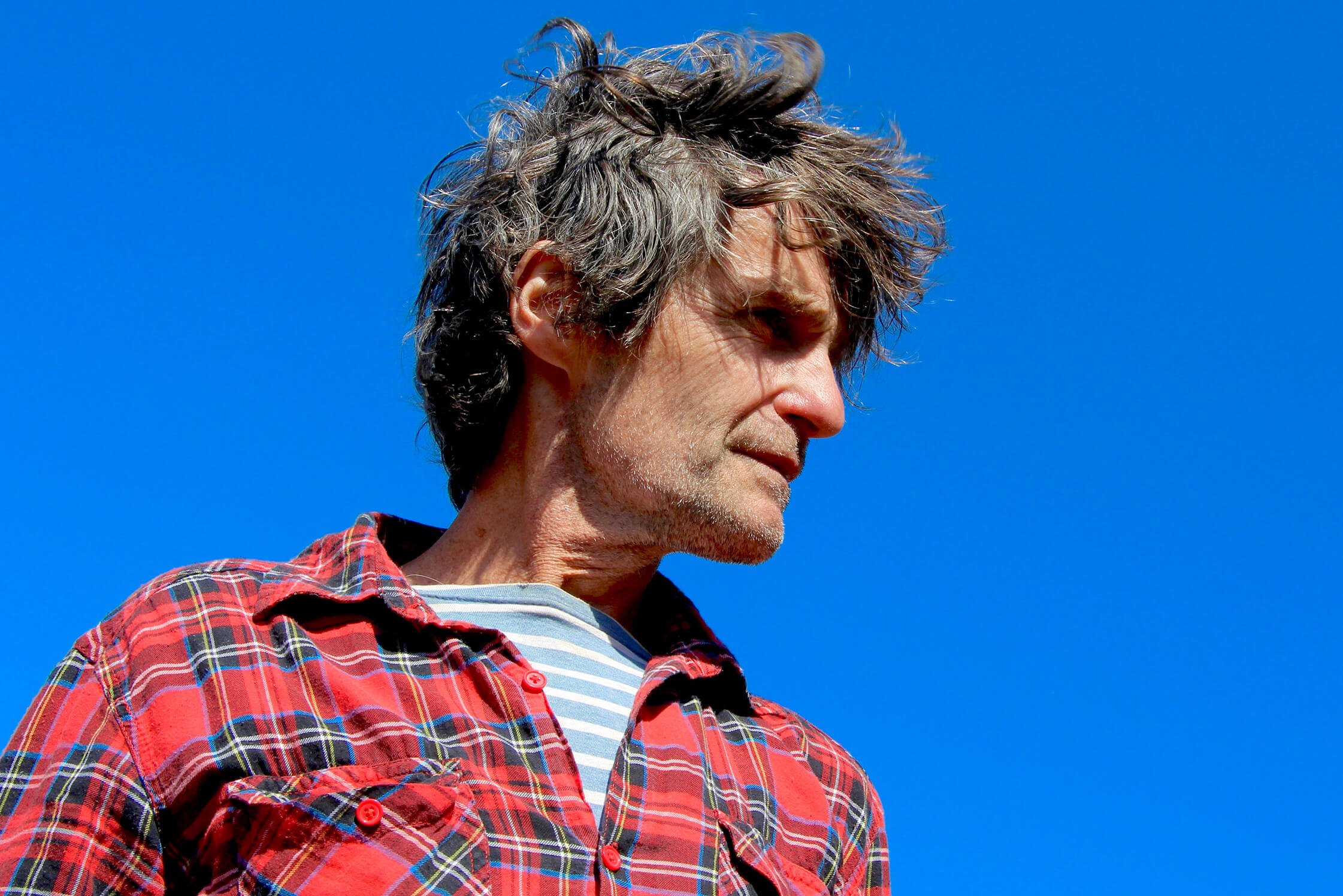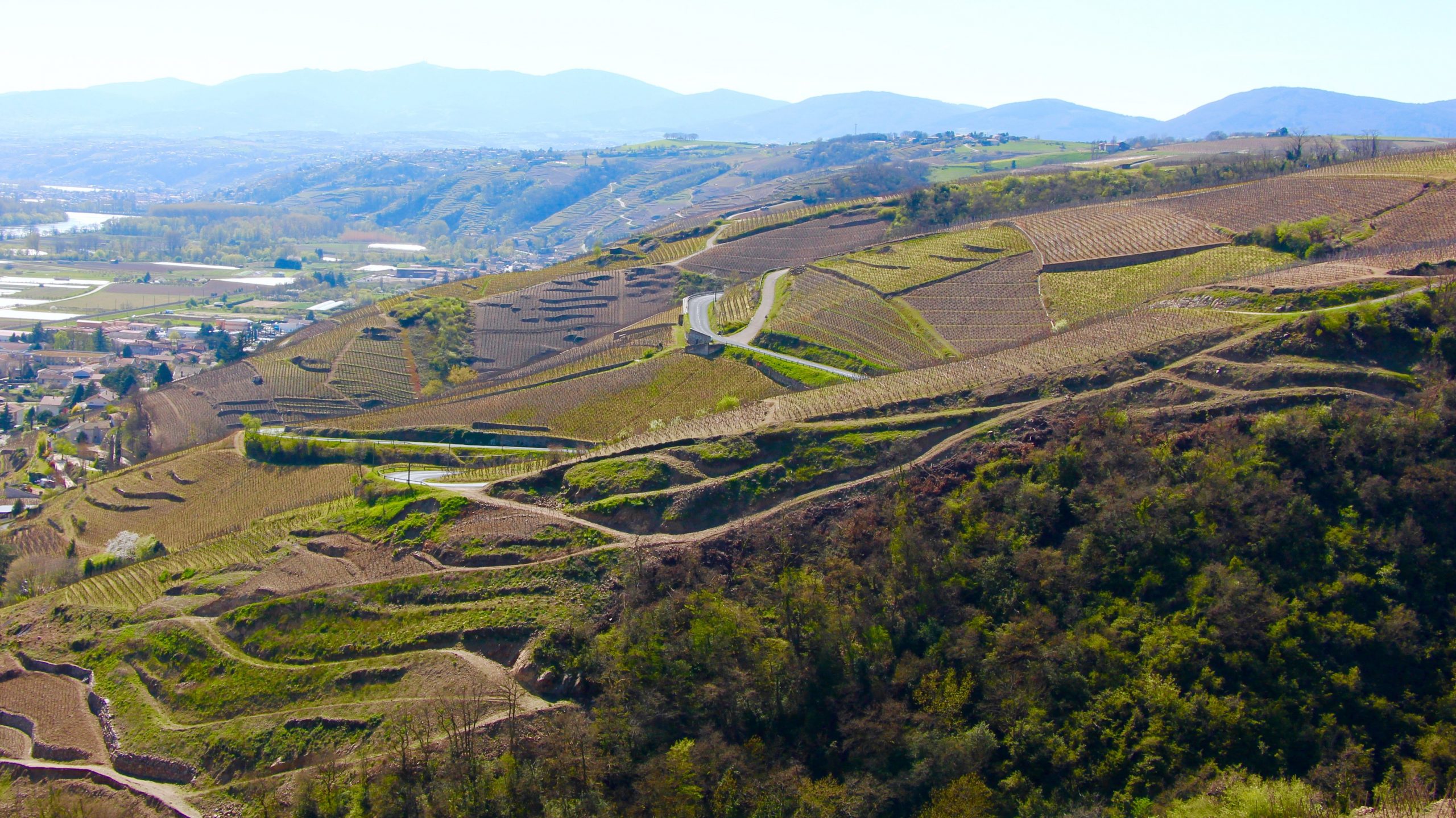 The Story
Yves Gangloff is one of the world's most humble and talented vignerons. He's been a friend since I first met him in 2003, and there's so much to say about this Alsatian-born, inspired, full-time vigneron and part-time rocker. There are a lot of wonderful people in the wine business, but he is one of the top. His natural charm, free spirit and authenticity show through in his wines. There's always a little rock-n-roll too (and he has an electric guitar collection that takes up more room in his bedroom than his bed), but they are seriously deep and focused wines of true breed. (More to come soon!) -TV
Lay of the Land
Condrieu is rendered from one of the world's greatest authentic terroirs. Most oenophiles know the grape is Viognier, but the magic of this small-but-mighty appellation of 500 acres is its rock and dirt. The ancient acidic bedrock and more than a thousand years of vine adaptation naturally make the Northern Rhône Valley better suited for Syrah and Viognier than anywhere else in the world. Indeed, Viognier is planted almost everywhere in the New World, but Condrieu stands alone and is a worthwhile investment in one's pleasure and wine contemplation, especially when crafted by one of its best alchemists, Yves Gangloff.
Always within close proximity to the Rhône River, the vines are perched high above the village of Condrieu and run for a twelve mile stretch. Sandwiched between the wine regions Côte-Rôtie, to the north, and Saint-Joseph, to the south, the sun kisses these golden grapes, exemplifying the variety's classic stone fruit and honeysuckle qualities—a ubiquitous but true description of Viognier. The ancient hills carved out by the Rhône are steeply terraced and have been cultivated for a couple thousand years, likely starting with the Romans. The mother rock is composed of igneous granite, and metamorphic schist and gneiss formations. This bedrock and soil seems to impart a salty freshness to the wine, and brings balance to its body, which when made in lesser terroirs often tend to exaggerate Viognier's traits, producing a sort of lavish, clown-like caricature of what can be found in Condrieu. Gangloff's wines are delicate and sublime; the gold and platinum trim on fine china. There are few that can match his Condrieu, and none that I could say rise above it.
If only Yves made more Côte-Rôtie…
There is an immense amount of writing on this famous French wine region, so I will avoid an extensive account. In short, where Condrieu ends going toward the north along the Rhône River, Côte-Rôtie begins and extends for about five miles. There are some geological differences in Côte-Rôtie, but they share the same sun exposures and vertigo inducing terraces and slopes. Here, there is a notable increase of metamorphic rock, particularly gneiss, schist and mica schist, compared to the dominant igneous granites of Condrieu. Mica schist makes up most of the bedrock in the northern half of Côte-Rôtie, in what is called the Côte Brune.
Gangloff's La Barbarine is made of at least 95% Syrah and micro-dosed with Viognier. It comes from two parcels: Le Combard, composed of granite bedrock and topsoil, and Côteaux de Tupin, also on granite. Yves uses 80% whole cluster in his wines (and we especially love them for that extra x-factor stems impart) and aged in non-new French oak barrels—a good choice for this wine and another reason to love it.
La Serène Noire is Gangloff's second Côte-Rôtie on offer today, but his first in show. There are two parcels for this wine from vines that average more than fifty years old. The first is Côte-Rozier, on mostly schist bedrock and topsoil, and Le Mollard, on granite. Here, there is new wood and a little less whole cluster. This wine naturally has that extra dimension of x-factor that seems to build on what La Barbarine offers, but with more sauvage fruits and an extra length and tension that appears to be in the wine's DNA; this may likely be imparted from the dominance of schist bedrock and topsoil along with smaller proportion of granite from Le Mollard. This wine is a special one and, sadly, we received only two cases. -TV