Pique Basse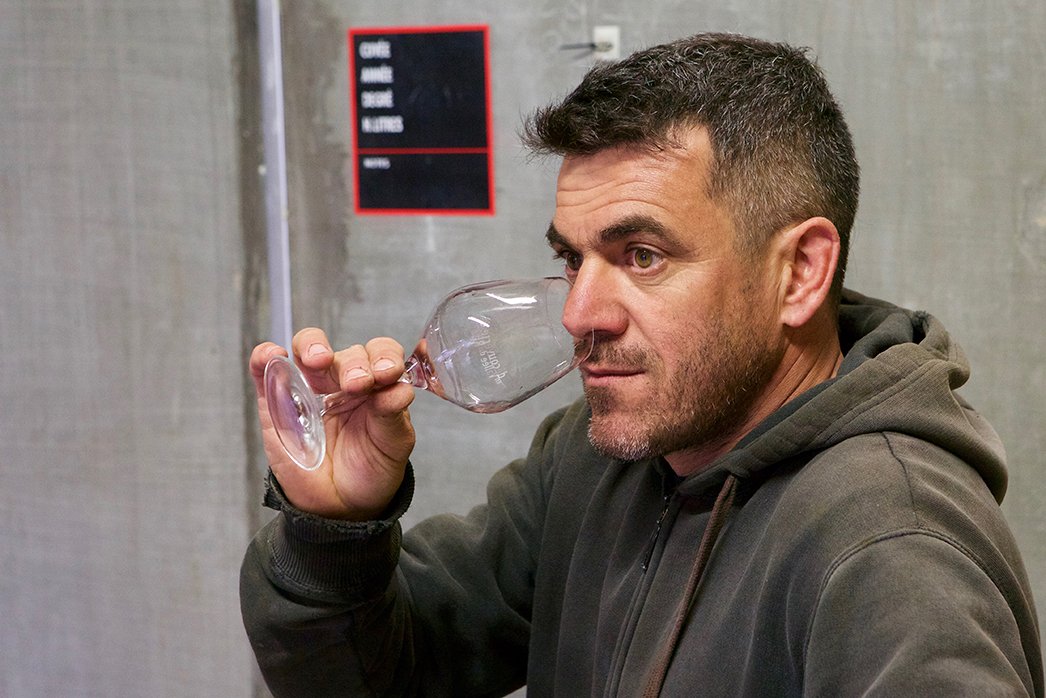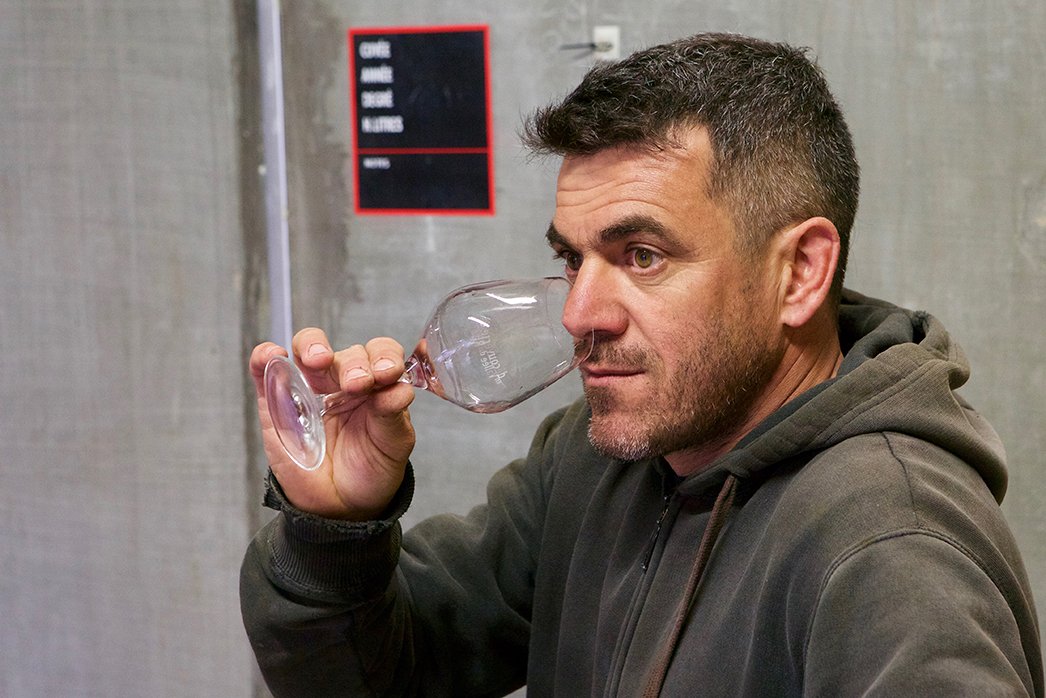 The Story
If Olivier Tropet had vineyards in appellations like Côte Rôtie, Cornas or Châteauneuf-du-Pape he'd be more likely to garner wide acclaim, but he lives in Roaix, the Southern Rhône Valley's tiniest Côtes-du-Rhône village appellation, a place that a lot of wine professionals only read about on their way to their wine exam. It's hard to believe what he achieves within this relatively unknown village; his range of organically made wines (certified since 2009) are as soulful as they are exquisitely crafted. The reds are savory, deeply flavored, trim and laced with a surprising amount of subtleties for the power they possess. It's hard to get your head around what his micro production, single parcel white wine made from Grenache Blanc really tastes like. Hint: it begins with a C and ends with an S.
Read MoreRead Less
In the wine business, if you live by the ratings you die by the ratings; unfortunately, this has been the situation in the Southern Rhône Valley for decades and it's hard to detach from this unhealthy union once it's started. There seemed to be less at stake before the point system came to town, but now with all the money borrowed and the land unreasonably valued, a loss of favor by the wine press can put someone out of business just as easily as it made their fortune. It would've been easier to start your climb when the age of extraction started to waiver, which is shortly after the then twenty-five year old Olivier moved back to Roaix in 1998 after completing degrees in "Life and Earth Sciences" and enology from the University of Dijon—one of the most elite wine schools in France.
We've always been in search of wines led by elegance and subtlety, and in Southern Rhône you've got to turn over a lot of heavy stones to find them. We weren't looking for another wine from that region to add to our stable, but when I met Olivier, tasted his range of wines and visited his immaculately farmed vineyards, I had no choice—everything was too good to pass up.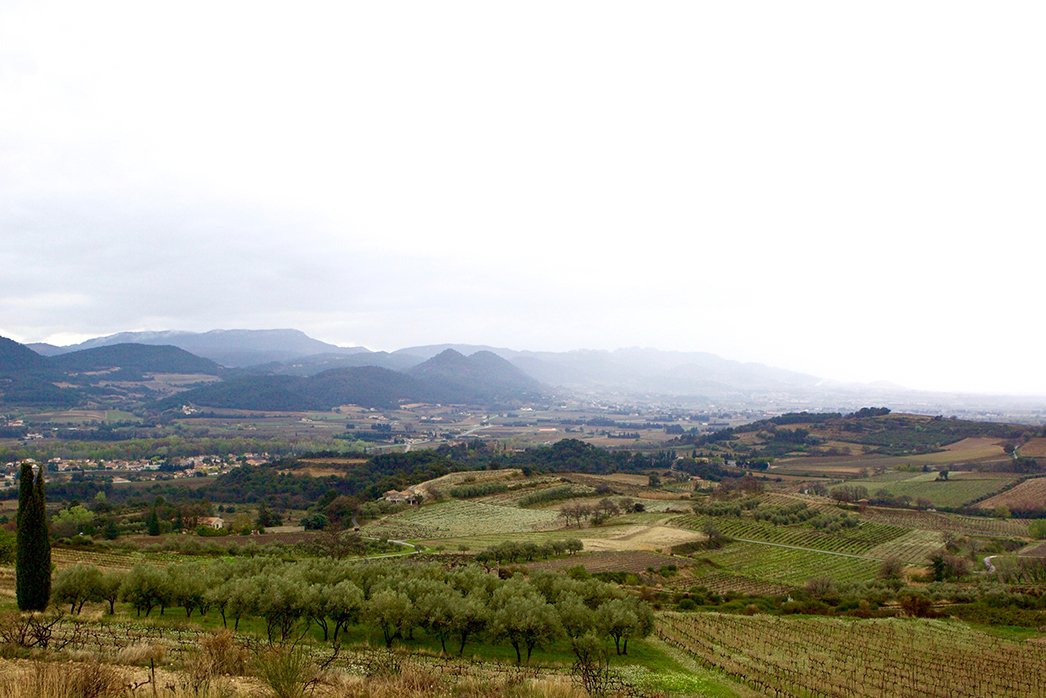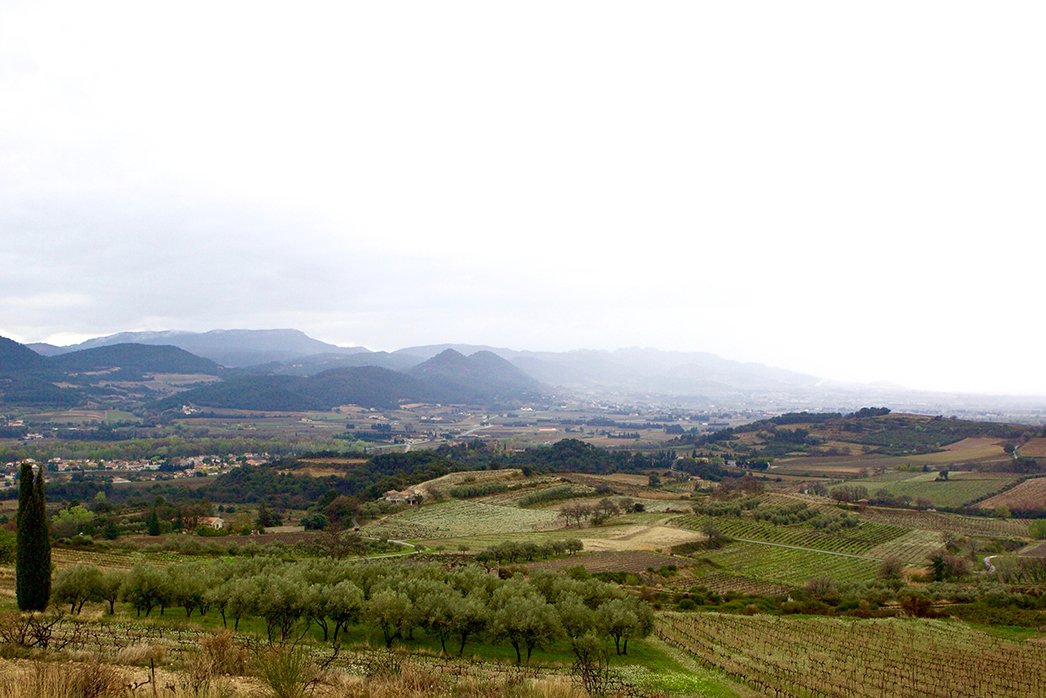 Lay Of The Land
Roaix sits in France's Southern Rhône Valley on the northeast side of the appellation just to the east and north of Rasteau and to the north of Gigondas, which sits just across the Ouvèze Valley. While it shares the same basic grape varietals as its better-known neighbors, there are a number of important distinctions between other appellations in this area and Roaix that make this tiny Côtes du Rhônes village an interesting prospect for those who want less boozy southern French wines that still taste of their place.
The vineyards of this village sit on the eastern end of the massif du Ventrabe, a limestone laden ridge (called le Rieu) that is also home to Rasteau and even further to the west Cairanne. On this large, freestanding hill the vines are terraced up to 350 meters in altitude. At the top of the vineyards in Roaix there are sedimentary deposits of limestone and marl along with limestone that has eroded into a fine sand—almost chalky in texture. The lower terraces are made up of limestone-rich clays, limestone and more coarse sands, and at the bottom in the valley there are heavier clays with alluvial stones. These clays, rather than the more typical grainy alluvial deposits lower in the valley floor, help to keep the ripening process gradual.
Read More
Like in the rest of the surrounding areas south of Montélimar and in the Rhône Valley, the climate Roaix is heavily influenced by the Mediterranean Sea, which is about 60 miles directly south. This generally results in warm to hot summer days, but there are many factors that give Roaix a boost in today's market shift back to balanced wines that you drink instead of chewing. Before climate change kicked into high gear and the trend of "bigger is better," the cooler microclimates around Roaix likely prevented its wines from being able to pack on all the extra weight needed to attract attention from inspired vignerons and fans of this area of France.
Its terraced vineyards sit on the eastern flank of the Ventrabe massif with largely southeast to southerly aspects and almost no western exposures, which results in an earlier sunset on the vines. In addition to preferred aspects, the cold air of the famous howling Mistral wind and the vineyards' close proximity to Mont Ventoux give the wines here the modern day advantage to achieve phenolic ripeness at bearable alcohol levels with more fresh fruits and savory characteristics. This explains why the Grenache red wines Olivier makes are brighter red and more elegant, and the Syrahs spicier and with more in common with the Syrah from the Northern Rhône Valley than what is typically found in this region.