Credoz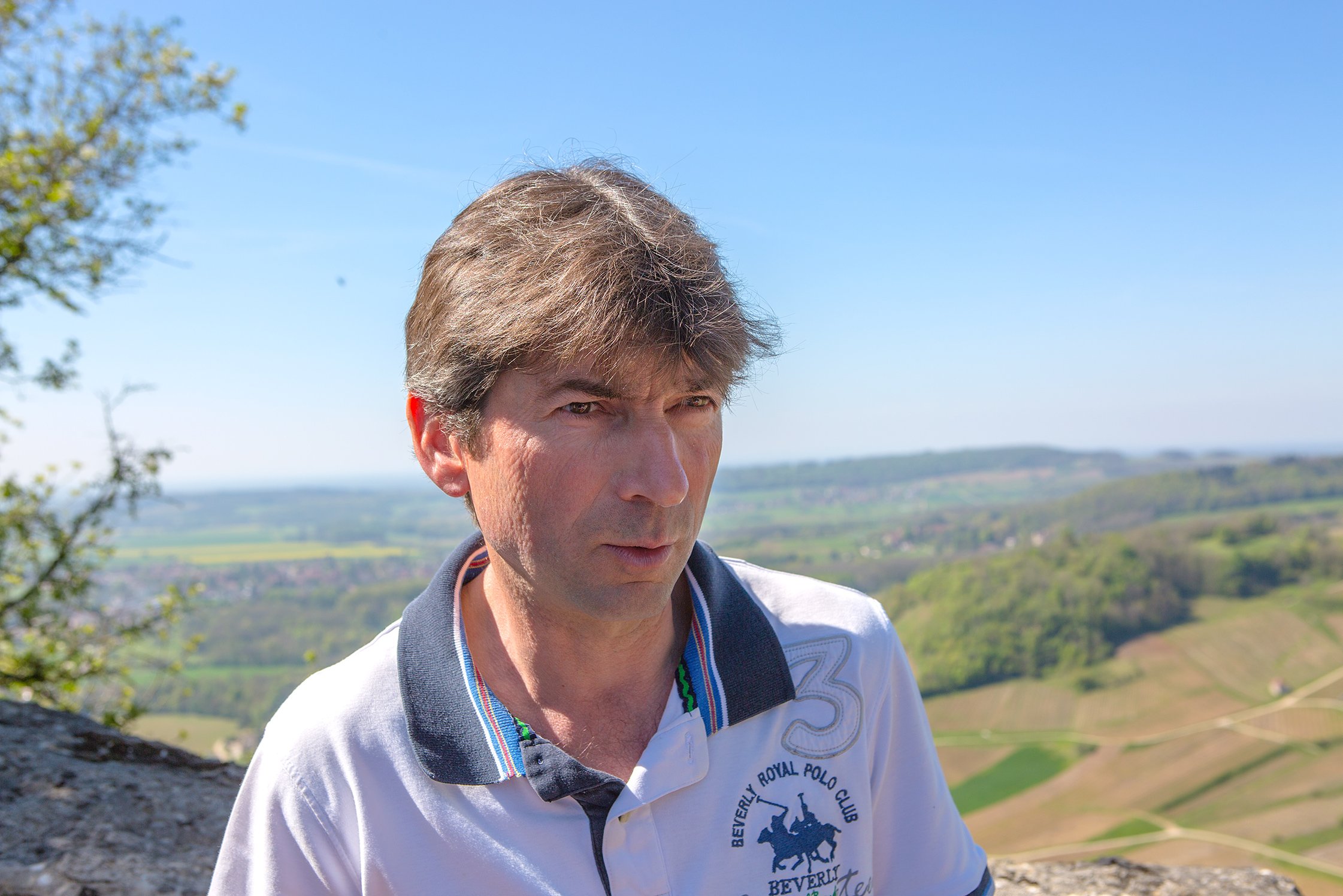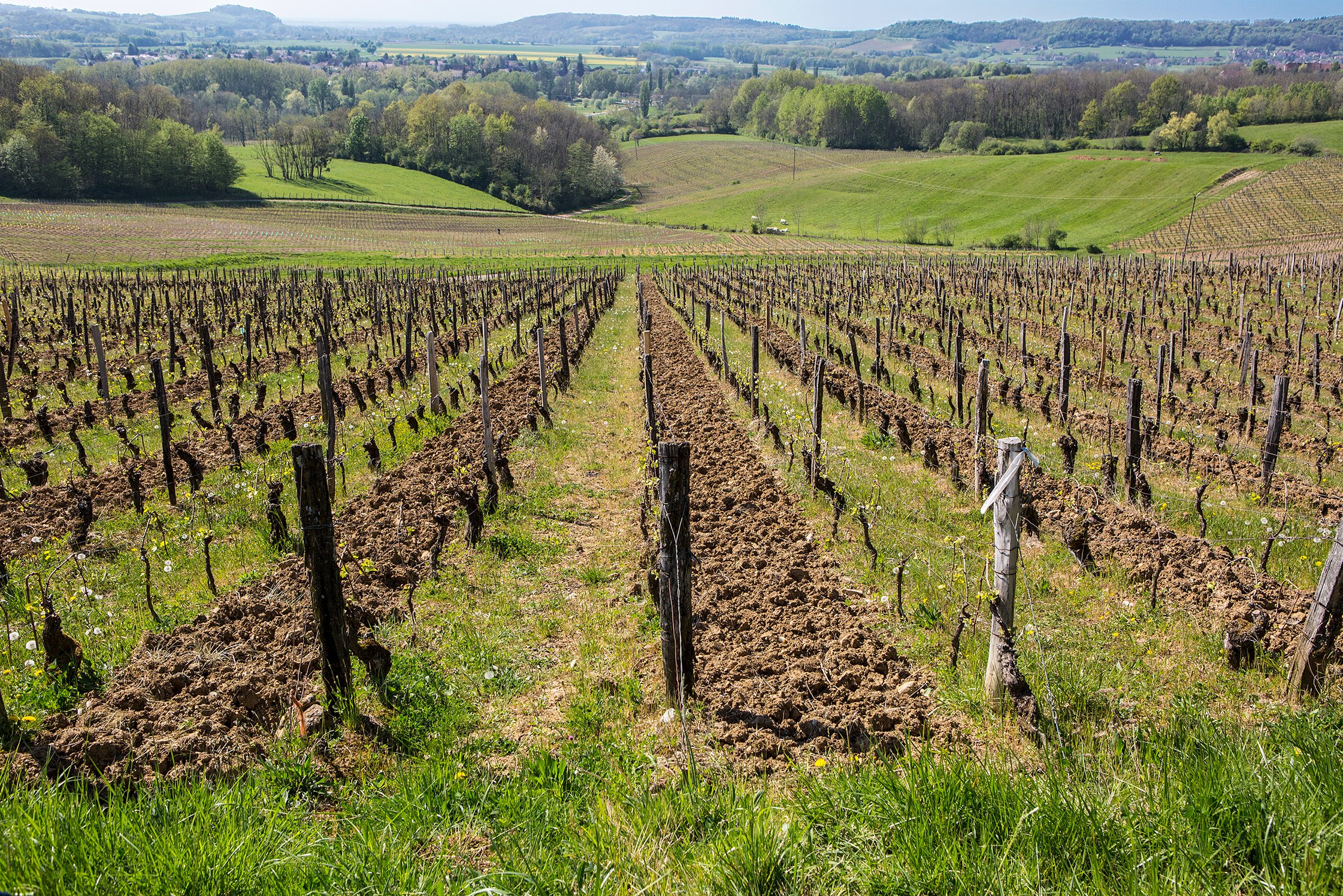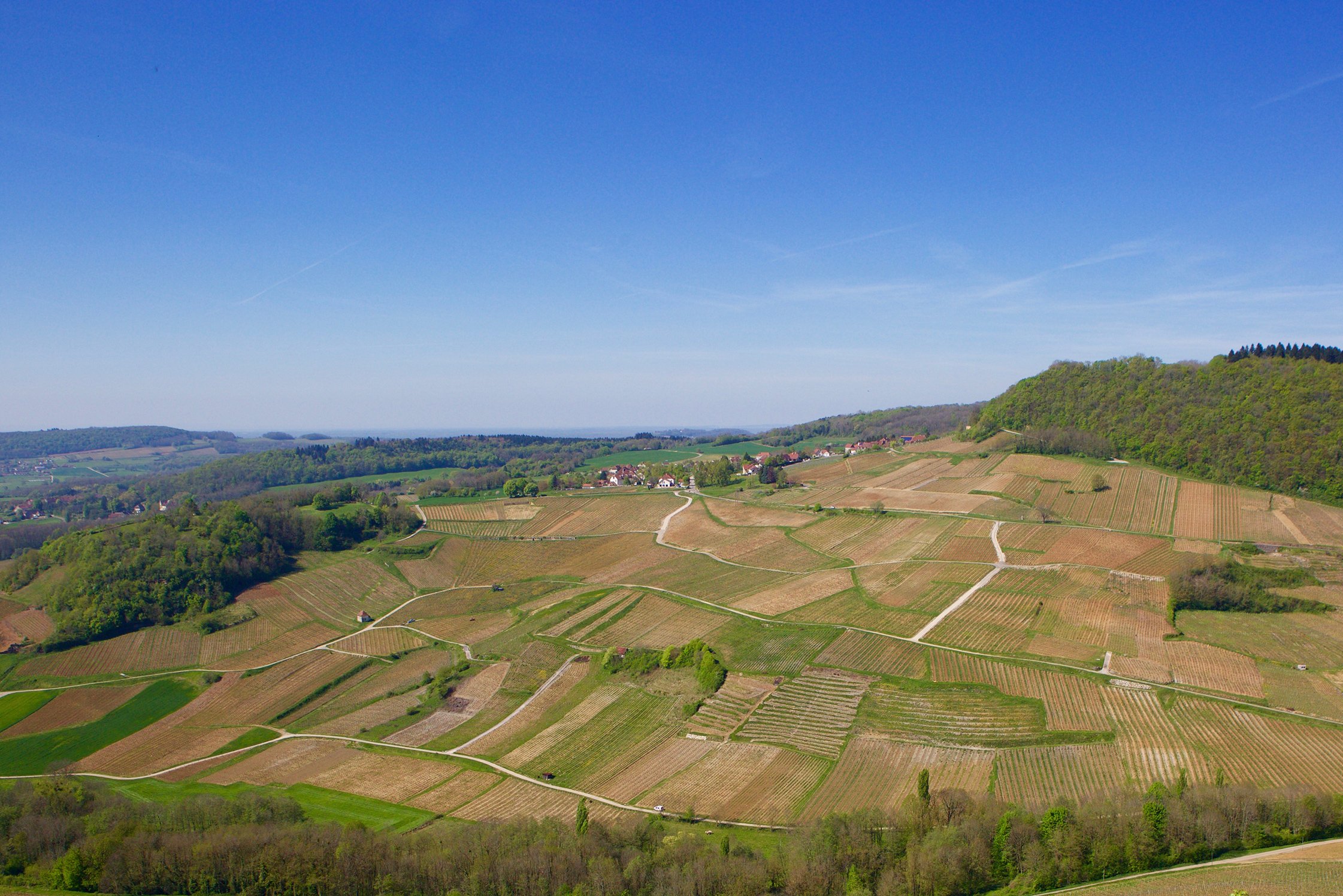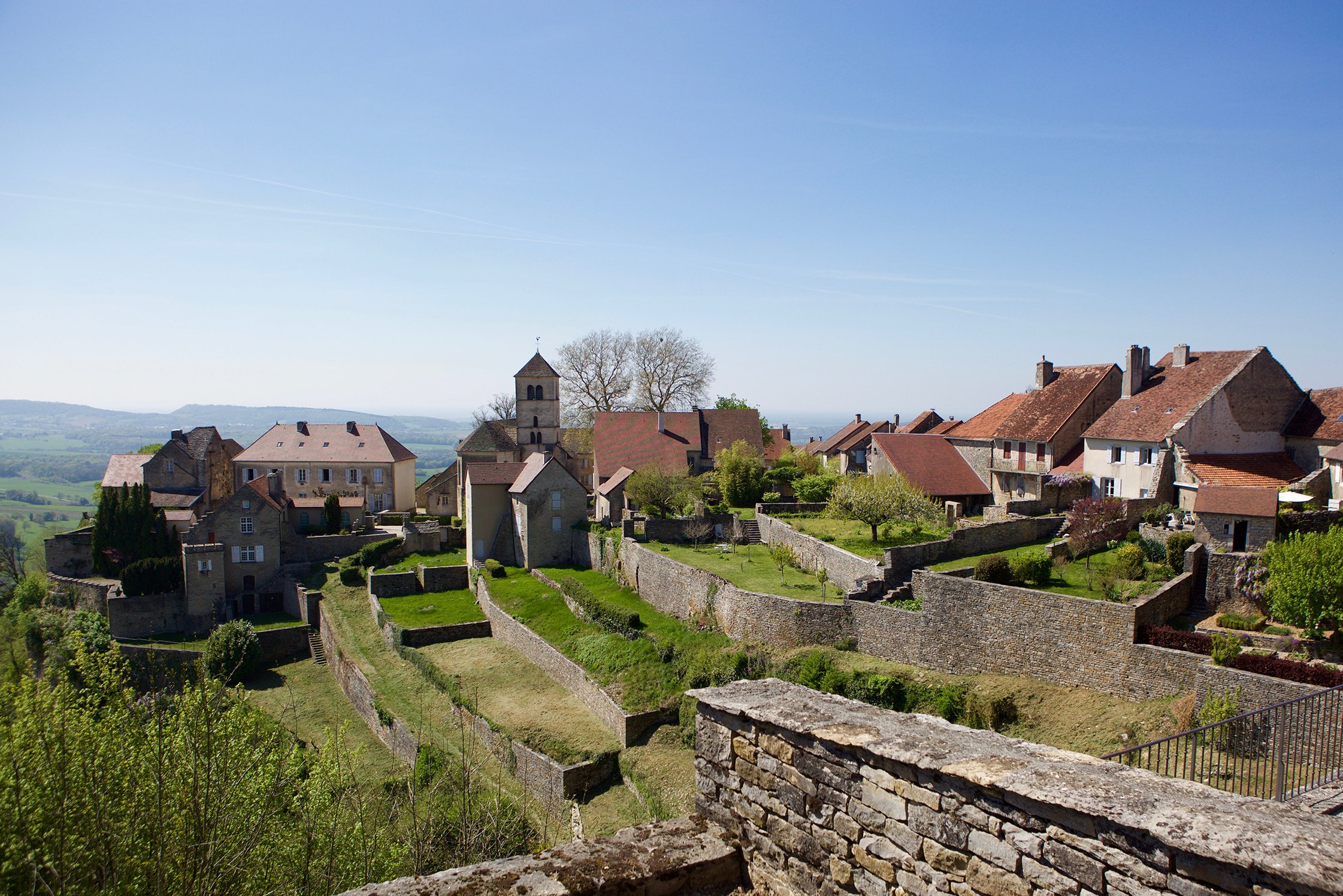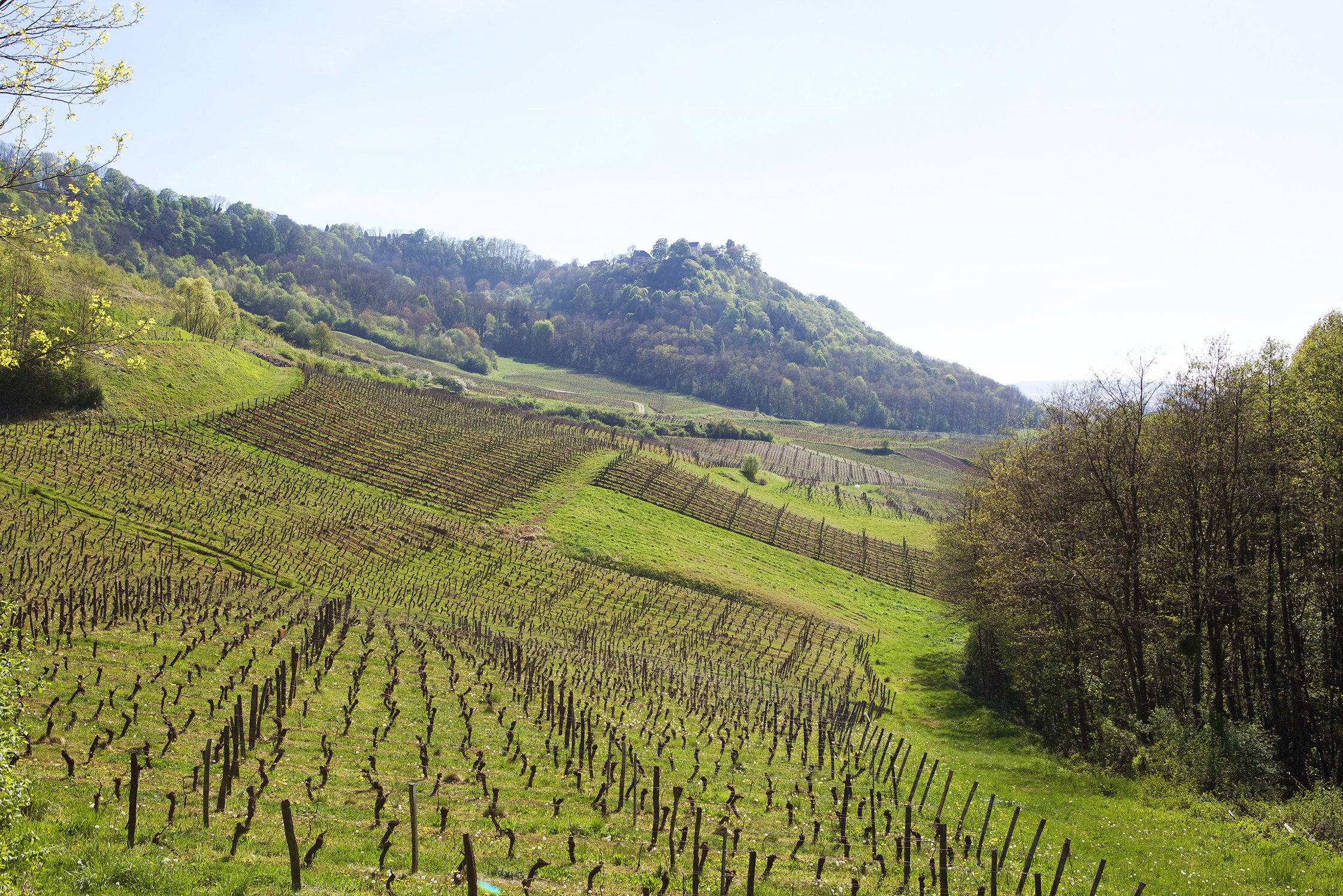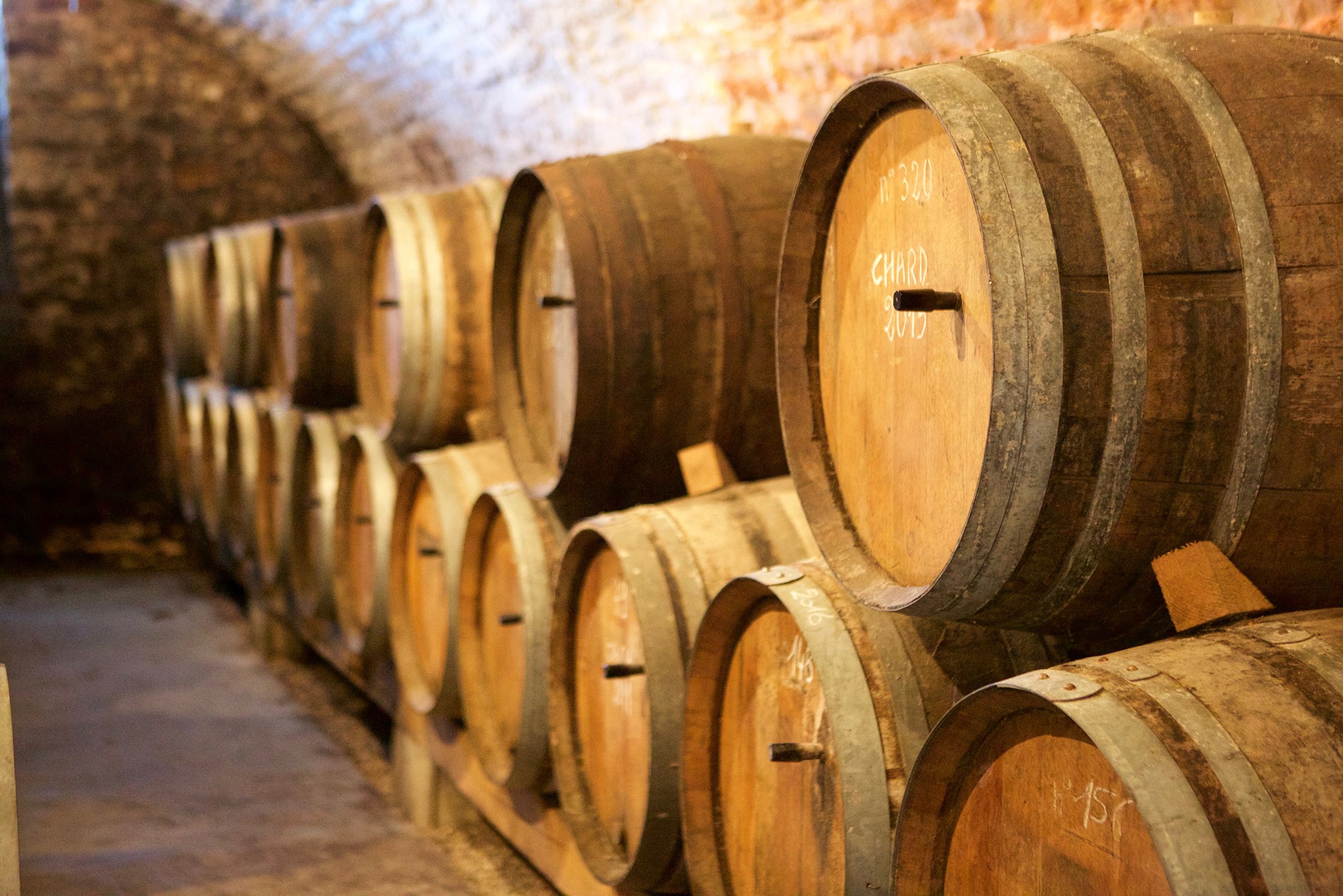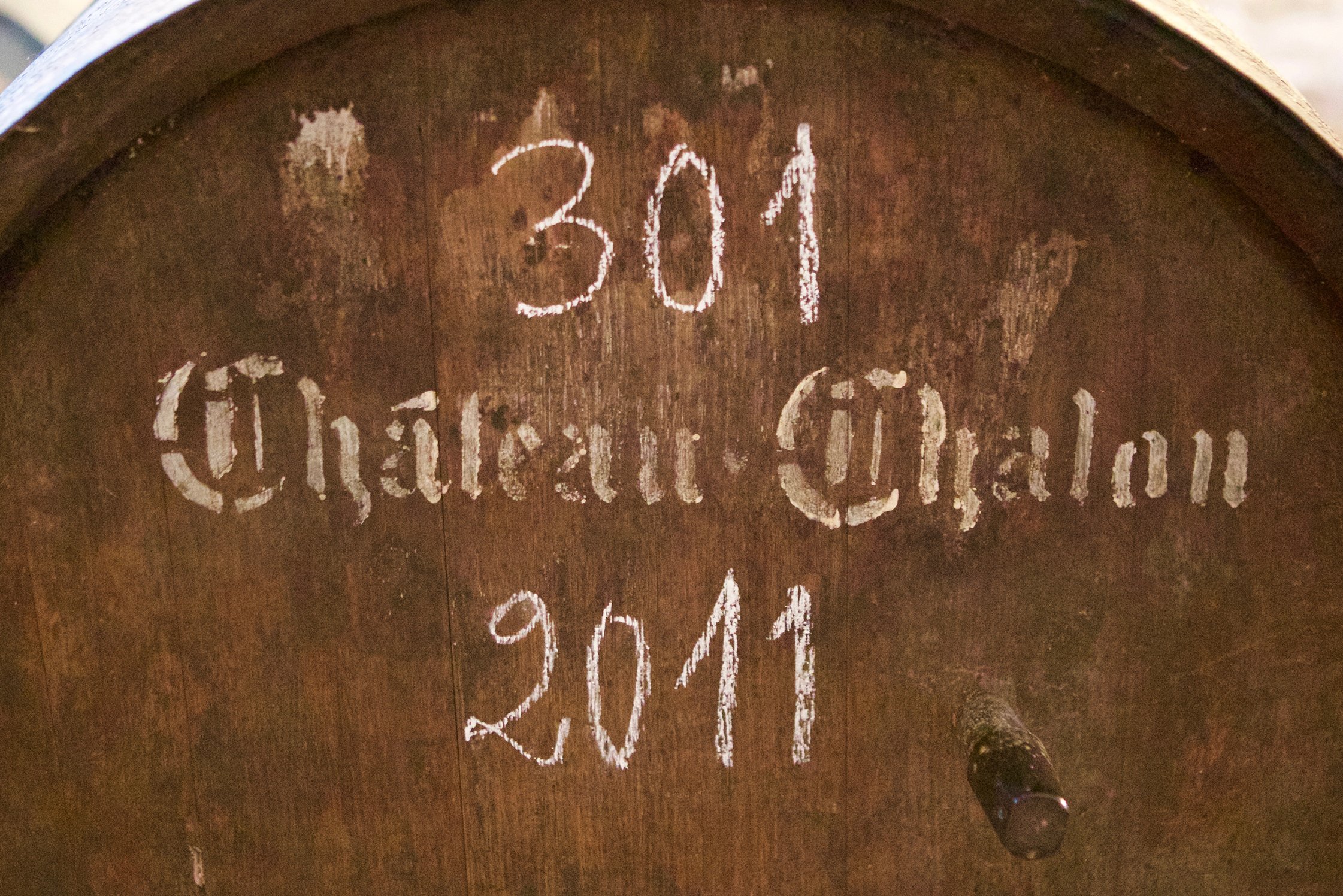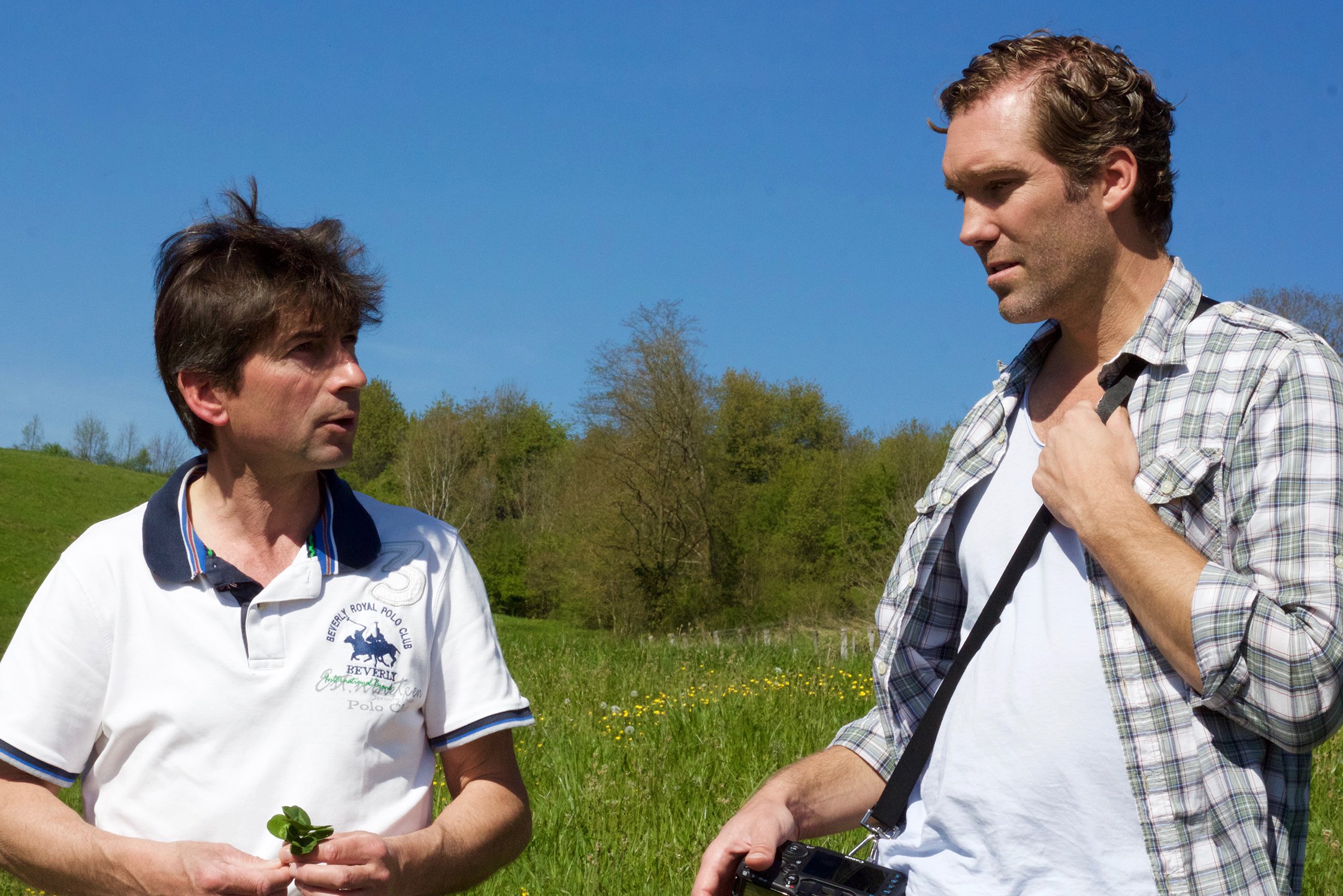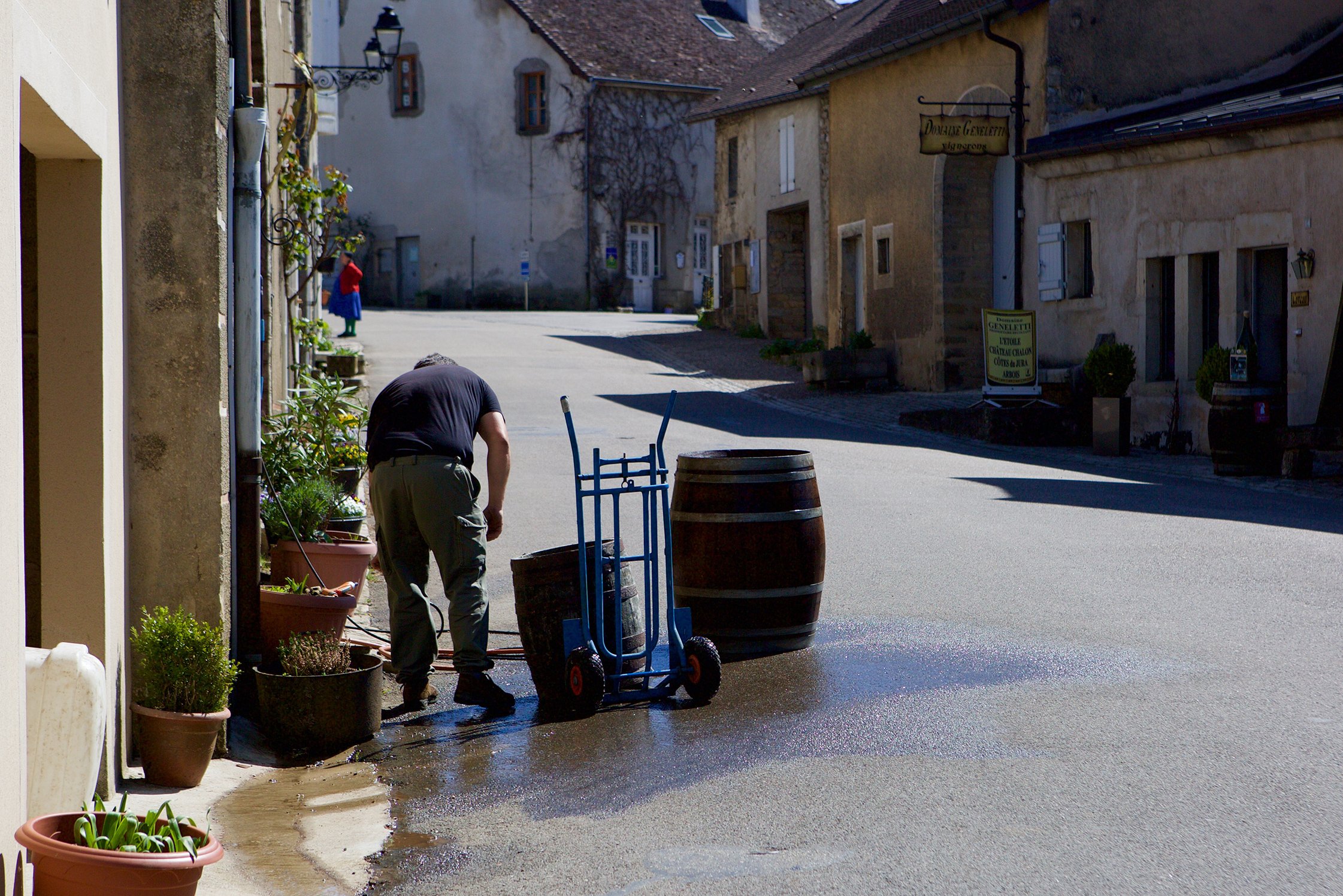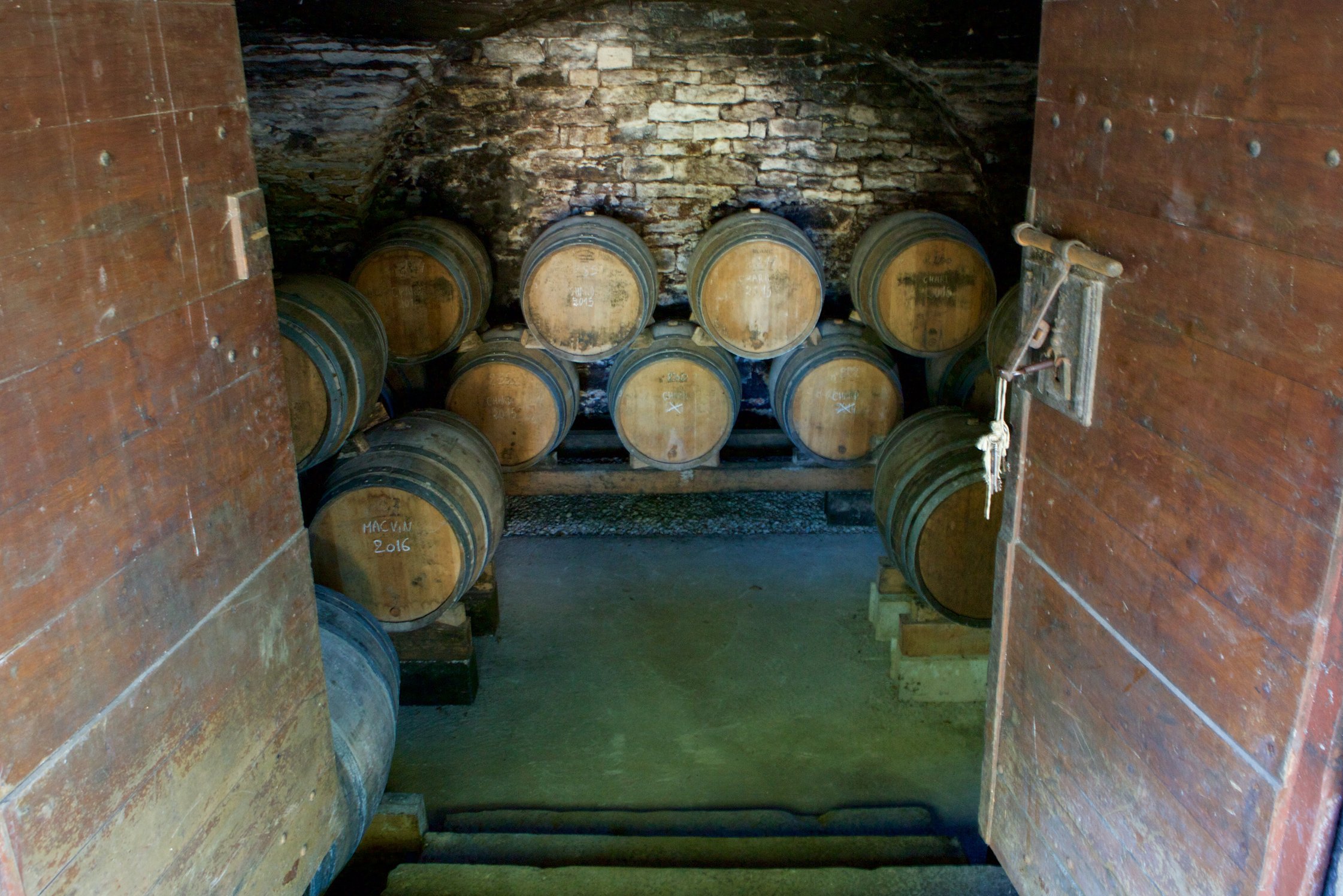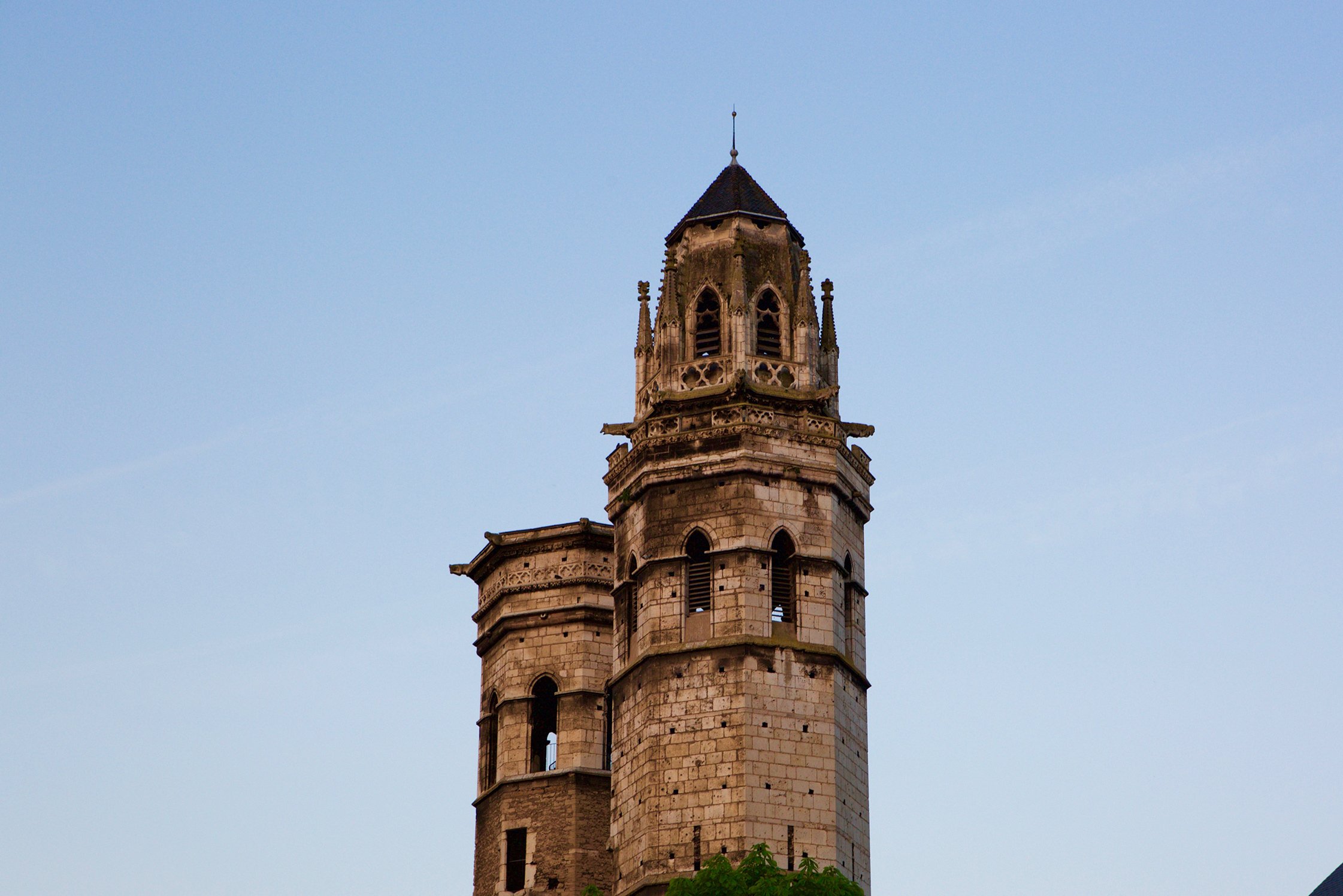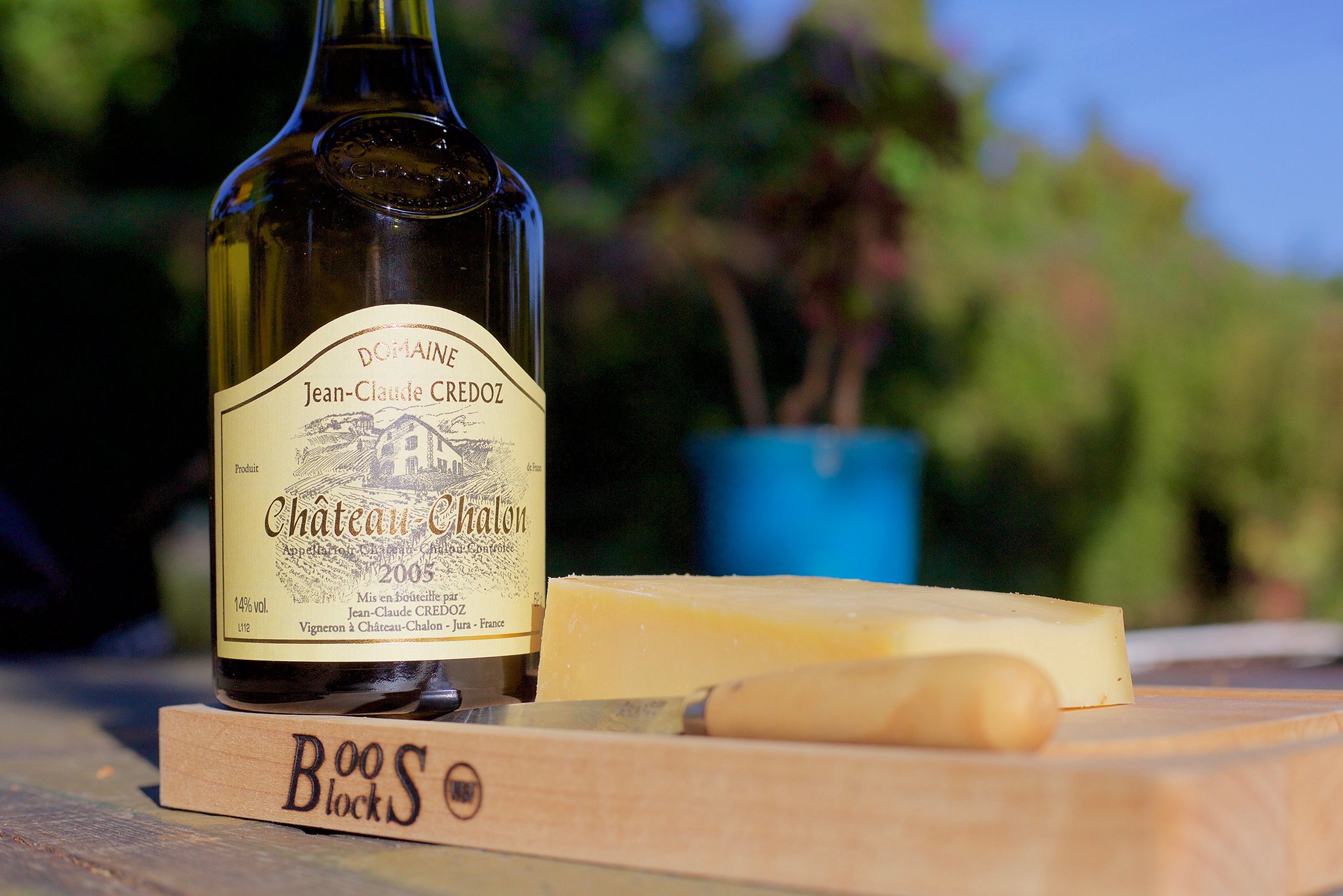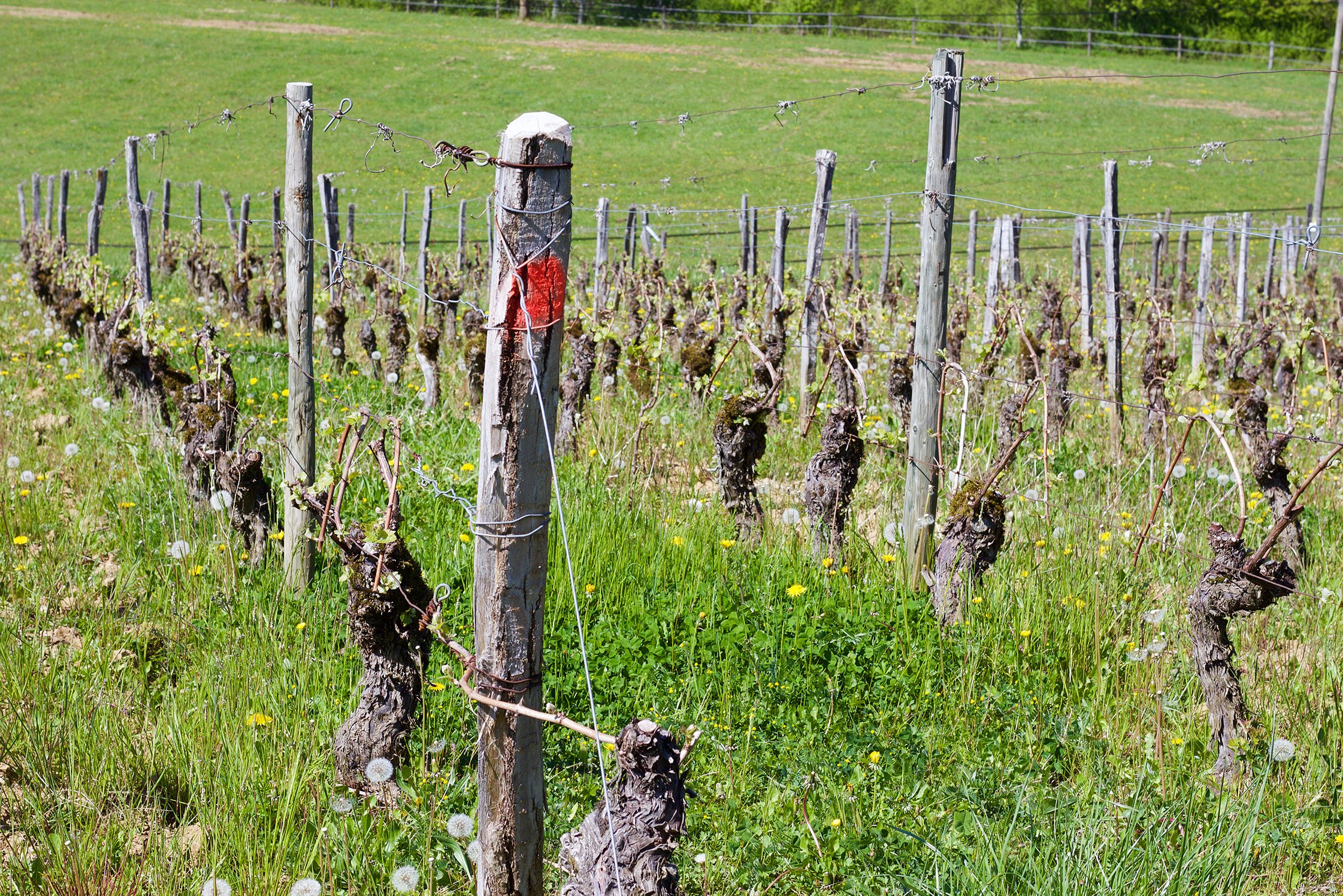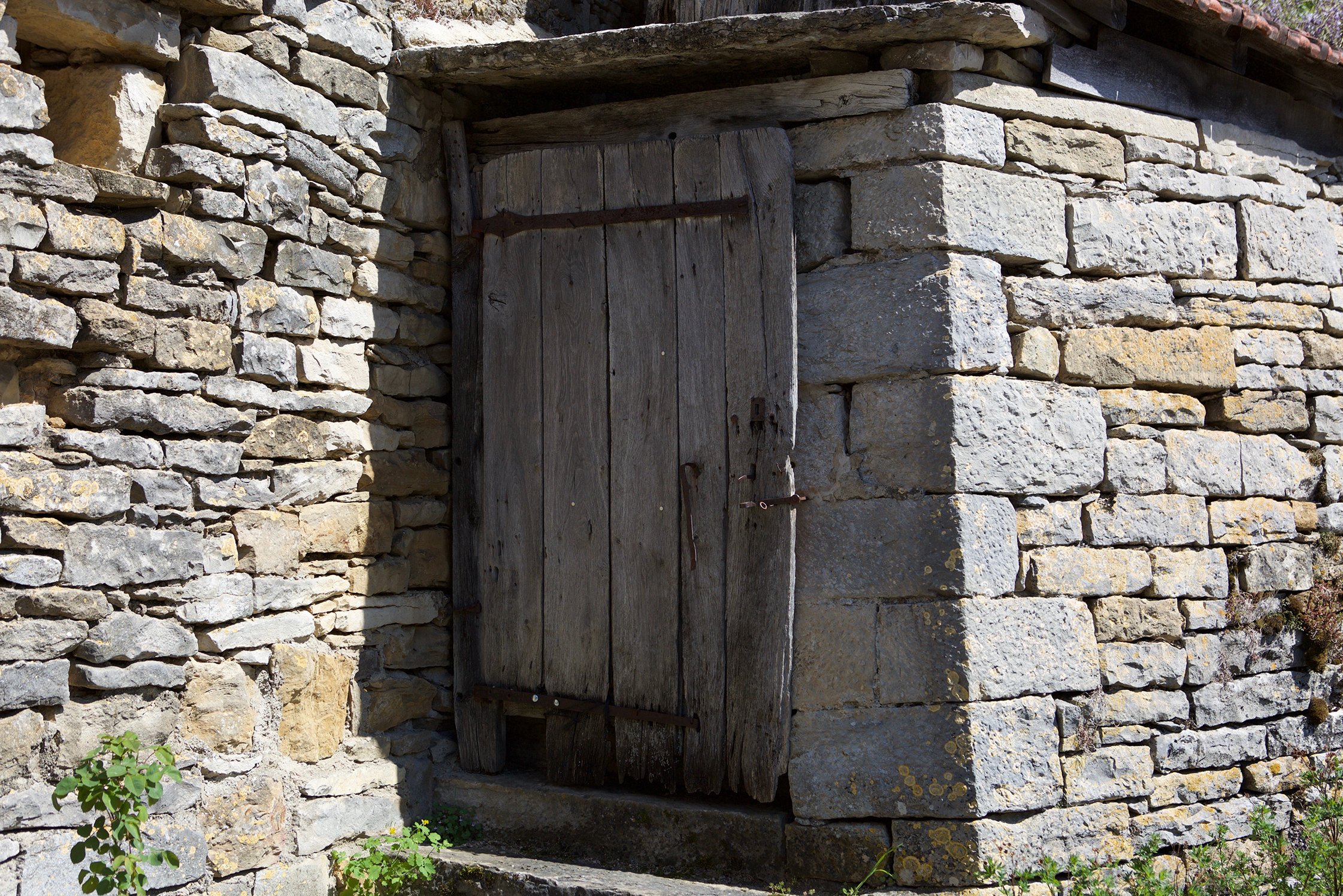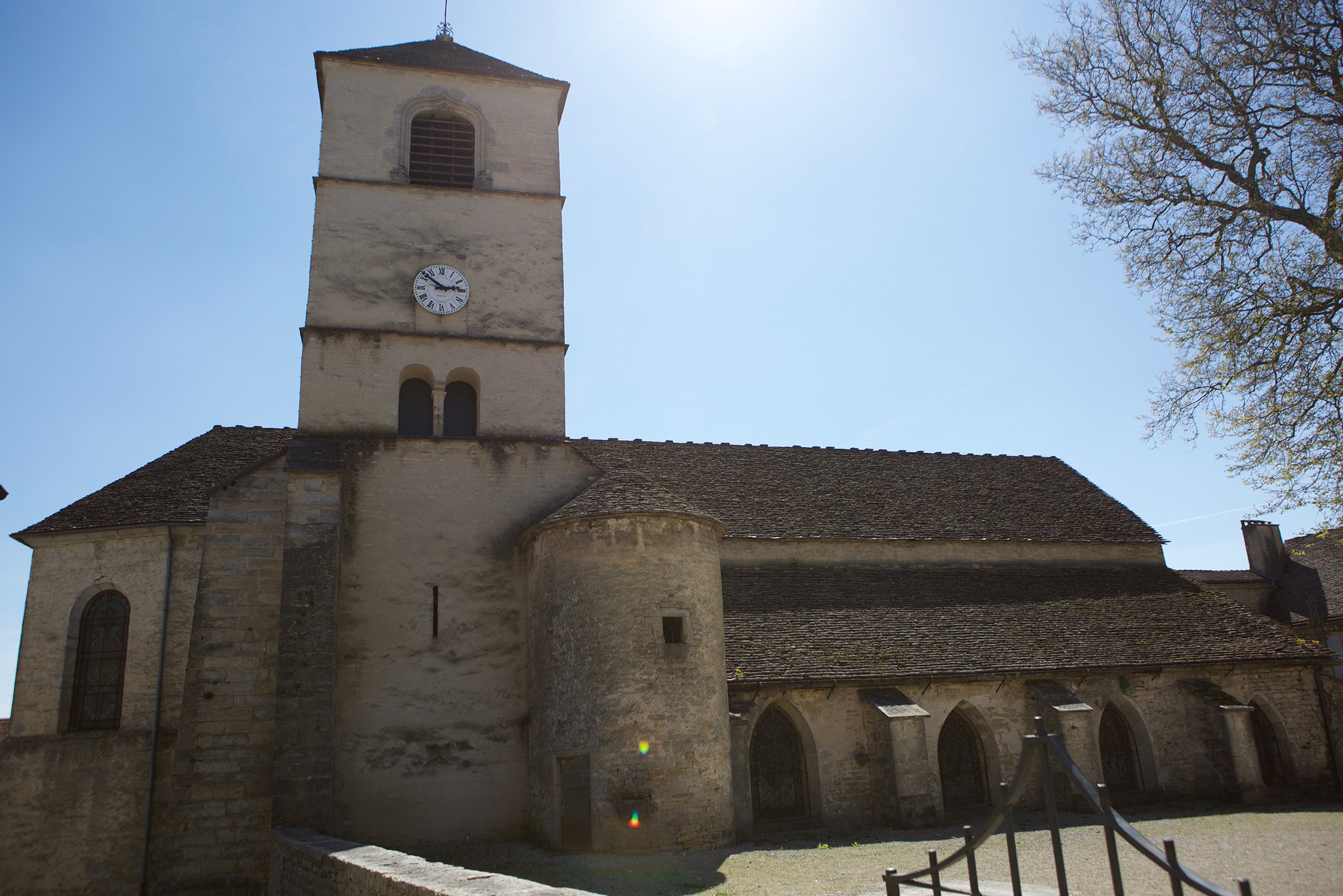 The Story
Driving into Château Chalon for the first time, I almost completely forgot why we came to this town in the first place. The village is so unbelievably charming and quiet. Its ancient houses, the church and the south-facing garden terraces below on cliffs look nearly untouched through centuries war in Europe. The village is a time capsul and it's easy to get lost in your mind amongst such a treasure chest of ancient eye candy around every corner.
Jean-Claude Credoz is one lucky man. Not only because he lives in such an absurdly beautiful place but because he is one of the largest landowners on the infamous appellation of Château Chalon, with almost five hectares of vines. The middle-aged Jean-Claude and Annie Credoz radiate with enthusiasm for their wines and their life. Annie runs the commercial aspects of the domaine and the tasting room that is open to tourists in the afternoon. Like his wines, Jean-Claude is as equally friendly as he is serious.
The domaine flirts with organic and biodynamic methods but have not committed to restraints they bring; Jean-Claude prefers to be flexible when he needs to be, especially concerning the use of copper and sulfur sprays in the vineyards. Organic methods require the employment of more of each of these elements in the vineyards (about three times as much as a lutte raisonnée farming) which he believes damages the natural yeasts he needs in his cellar for the "sous voile" aging, a process where wines are not topped up in barrel their entire life but are protected by a covering of yeast (voile) that keeps the wines fresh and gives them their completely unique character.
Lay of the Land
Chateau Chalon is one of the legendary appellations of the Jura. Driving in off the Saone plain and through old industrial towns the land takes a sharp jump in elevation and a scenic view of limestone cliffs that the village of Chateau Chalon rests on. There are many ancient towns in France with almost unbearable charm and Château Chalon is in position for the number one position.
While the wines labeled as Châton Chalon are one of the many great triumphs of French wine antiquity, the wines are rare and make up a very small portion of what Jean-Claude Credoz's production. He has many other varieties, both red and white, grown on these greyish blue limestone marls mixed with clay and white limestone scree from the top of the hills. The largest part of Château Chalon located in Menétru-le-Vignoble and the Côtes du Jura appellation wines—where a good portion of Jean-Claude Credoz's vineyards are located—just across the steep ravine are well protected from eastern and northern winds and creates somewhat of an heat trap which helps to further the ripen the grapes in this cold climate zone.
Interestingly, there is a long-time fight between a neighboring village, Menétru-le-Vignoble, which sits atop a hill that has most of the vines designated for Château Chalon. On the hill that Château Chalon sits, most of the vines are designated as Côtes de Jura.
Credoz - 2016 Cotes Jura, Selection
Size: 750ml
Availability:
Out of stock
Type of Wine: White
Grape(s): Chardonnay
Style: Rustic, Medium Body
Terroir: Breo's wines come from three hectares of steeply terraced vineyards in the Amandi sub-region of Galicia's Ribeira Sacra, on Spain's ancient Galician Massif. The face south and southwest on shallow decomposed gneiss and granite, the mother rock of these vineyards. Both the cool air of the Atlantic Ocean and Mediterranean Sea influences the climate, which creates a tug of war that can bring beautiful balance to a growing season. This is extreme wine country in every way–hot summer days, cold nights, heavy rains, hailstorms in the summer, etc.
Vinification: 100% whole cluster partial carbonic 40-50 days with natural yeasts in 1500 liter plastic bins, extraction by hand "infusion" style (gentle pushdown of the cap only inches) with more pressure than Mencia because clusters are bigger and stronger, basket pressed then tank settled 10 days in stainless first SO2 depends on the quality of the grapes and can happen before fermentation good year nothing is added, in a difficult year or less than 10ppm. Fermentation is made in stainless steel and lasts about Malolactic fermentation is always completed.
Aging: 10-12 months in old 225l barrels (older than 10 years)
(Subjective and based on young wines)
These are the general impressions. These are the general impressions.
Lightly Salty
—
Salty
—
Metal
—
Mineral
—
Wet Stone
—
Flint
—
Graphite
—
Reductive
—
Petrol
Drink Young
—
Short-Term Benefits
—
Long-Term Benefits
—
Unknown
The Vineyard
(notes compiled in May 2019)
Soil:
Pizarra (slate) and gneiss bedrock; shallow topsoils (30-50cm)
Sustainable
—
Organic Certified
—
Biodynamic Certified
—
Uncertified Naturalist
Forbidden
—
Never
—
Sometimes
Planted in 1995 and younger
(typical numbers; not vintage specific)
Sulfur Dioxide. Vegan wine.
None Added
—
Very Low
—
Low
—
Medium
—
High
Notes compiled by Ted Vance (The Source) and Emmerich Knoll with some technical references from Vinea-Wachau.at